James Hayward
2015 Horn Award —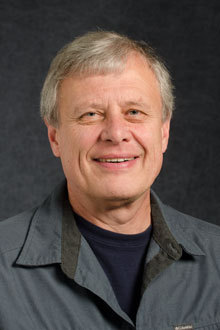 Pure and Applied Sciences
Jim Hayward is a scholar in every sense of the word. He has published one book, edited one book, contributed a chapter to a book, published over 45 refereed journal articles, published additionally more than 35 articles in general professional journals, close to 40 published abstracts and he has presented nearly 30 scholarly talks and 17 posters. He is a sought-after referee and has been awarded around a million dollars in research grants.
Jim engages students in the scholarly endeavor all the way through to publication. Eleven of 16 peer-reviewed papers published between 2010 and 2014 included at least one current or former Andrews biology student as author. Additionally, Jim has advised well over 50 graduate and undergraduate student theses. This has richly benefited many students, with two recent graduates pursuing PhD studies in well-regarded programs to a large extent because of the experience acquired working with Jim and his team.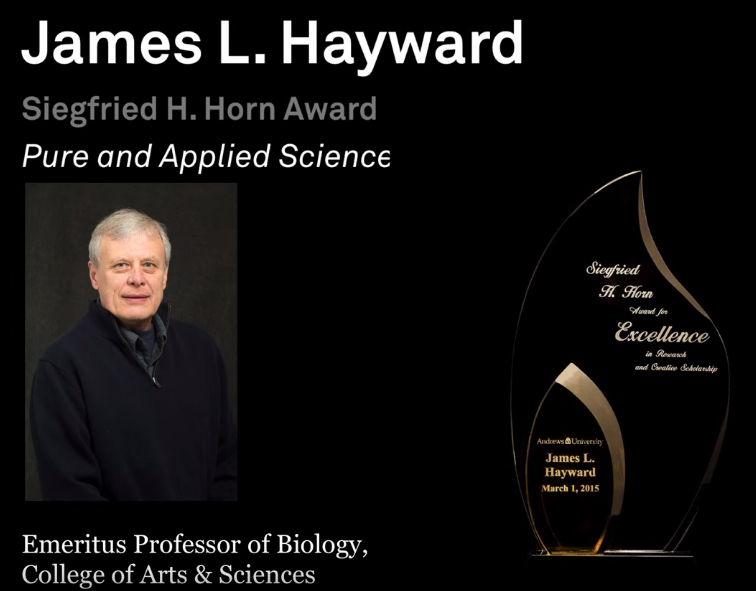 Jim's plenary address at the 2015 Celebration of Research and Creative Scholarship was titled, "Deciphering a Slice of Washington's History Writ Large" (abstract). The presentation can be viewed online here.