SDA Theological Seminary Next Events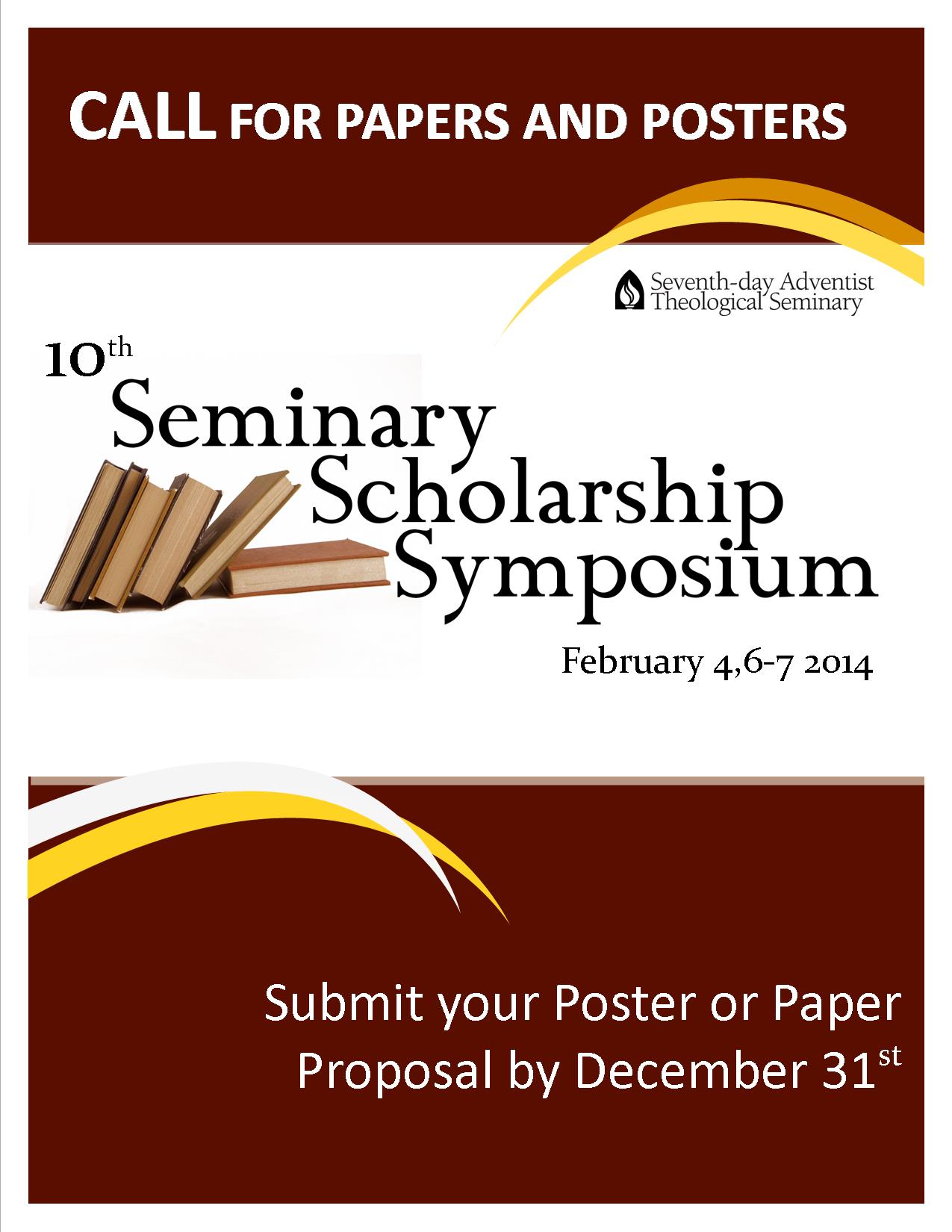 What to present...
POSTERS: You are invited to submit a brief proposal for a poster presentation to each department via e-mail. We can accommodate at least 24 posters. Any research project large (for example, a doctoral dissertation) or small (a paper you have written for an MDiv class) can be an appropriate subject—anything that you think has promise and deserves attention and conversation.

PAPERS: Seven different paper sessions will be held, each hosted by one of the Seminary's academic and professional departments. Each session will be 1 ½ hours in length and will include three twenty-minute papers with a ten minute discussion after each paper.

Please include three items in your proposal: 1.- Title; 2.- 200 words (or less) summary of the research project you wish to present (Poster) or the abstract (Paper); and 3.- the name of a faculty member familiar with your project.
In case the poster is accepted, you will be asked to summarize your project on a 3' x 4' surface and be present to discuss your project during the time slots. Please be prepared to offer a brief handout to those who visit.
Download the full broucher information PDF