2017 Finances

Andrews University is providing the off-campus International Development Program at reduced and affordable tuition rates. Andrews University does not extend a line of credit to students. Payment arrangements prior to session attendance are required. Payment options currently available are detailed under the "Finances" tab above.
Unless otherwise specified, all dollar amounts quoted are in USD.
Tuition per Session

Tuition rates for the 2017** calendar year will be based on the Human Development Index rankings for 2014 (as published in the 2015 Human Development Report). Students will be charged each year according to their country of citizenship and/or employment and will be subject to changes in tuition rates from year to year. The rates listed to the right are per session. Tuition rates may increase annually at a rate not higher than 10%.

**As of 30 January 2017, the 2016 Human Development Report has not been published. At such time as the report becomes available, the information on this page may be subject to change.

Tuition

Scholarship

Total

1-28
$3,800
$0
$3,800
29-39
$3,800
$800
$3,000
40-89
$3,800
$1,600
$2,200
90+
$3,800
$1,700
$2,100
Travel Costs
Students are responsible to pay for travel and related costs to and from the venue.
Online Courses
The tuition fee for the required online courses is $70 per credit. Should an online course need to be retaken for any reason, the per credit tuition fee will need to be paid again plus an additional $200 retake fee per course.
Fees
Application Fee (1st Session)
There is a $50 application fee for new students. To avoid multiple bank transfers, this fee will be collected with the tuition for the first session. (Beginning May 2018, this fee will be imbedded in the tuition rate.)
Advisor Fee (2nd, 3rd, and 4th Sessions)
Beginning with the second session, there will be an advisor fee of $200 (HDI 1-39) or $100 (HDI 40+) per session. (Beginning May 2018, this fee will be imbedded in the tuition rate.)
Program Continuation Fee
Beginning 12 months after the student's final intensive, $200 (HDI 1-39) or $100 (HDI 40+) will be charged annually through the period the student continues to work on the degree, focus area, and research requirements.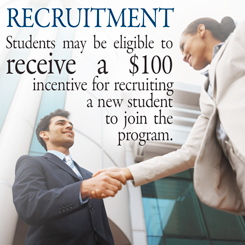 Venue fees
These fees are separate from tuition and are to be paid directly to the venue. Payment is due at the time of the session; no credit is available.

Select a venue...