Italy — June 2018

For those who would like to spend time visiting Florence and Tuscany, Villa Aurora is perhaps one of the most centralized places to be. Due to the beauty of the local environment and the enchanting sights to be seen, Florence is said to be, one of the hardest cities to leave behind.
Villa Aurora's Staff is pleased to accommodate you, your friends or your family in one of the Villa's private guest rooms.
Transportation
Villa Aurora is easy to reach once you get to Florence. Located near the CTO hospital (Centro Traumatologico Ortopedico) and AOUC College (Azienda Ospedaliero-Universitaria Careggi).
It is 15 minutes by bus north-west of Florence S.M.N. train station (located in the city center)
It is 10 minutes by car from Florence's Amerigo Vespucci International Airport
Villa Aurora operates a shuttle service to and from the Florence airport and train station. For pricing see the finances page. Each student is responsible to pay for the shuttle at time of service.  If you would like to use this service, once you have flight details please email us at idp@andrews.edu.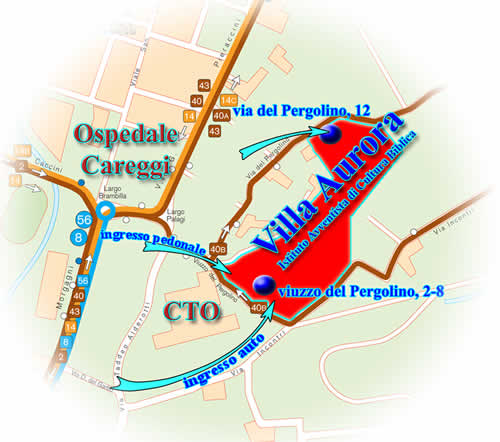 Villa
Aurora

12 Via del Pergolino
50139 Florence, Italy
Tel: +39 055 412014
Fax: +39 055 412797
Email: info@villaaurora.it
Website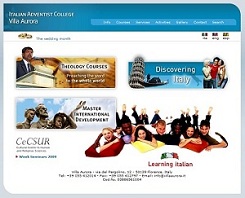 Location
View Larger Map