South Africa — November 2018

For those who would like to spend time visiting amazing South Africa or who live near that region, this venue would be a wonderful location.
Helderberg College's staff is pleased to accommodate you, your friends or your family in one of it's dorm rooms.
Transportation
Helderberg College is located on Annandale Road, Somerset West 7130, South Africa.
Helderberg
College

P.O. Box 22
Somerset West 7129
South Africa
Tel: (+27 21) 850 7500
Fax: (+27 21) 850 7547
Within South Africa use area code (021)
Email: info@hbc.ac.za
Website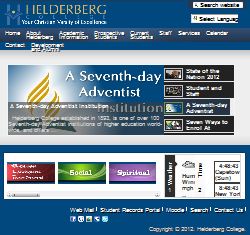 View Larger Map