Schalk New Financial VP
Top Headlines
Date:
March 19, 2007
Contact:
pr@andrews.edu
Website:
Phone: 269-471-3322
The Andrews University Board of Trustees has appointed Lawrence Schalk the new vice president for financial administration. Schalk is replacing Edward Wines.
Schalk is not new to the role of serving as a chief financial officer, coming to Andrews with years of experience at several institutions, including Adventist Health Resources, Hinsdale, Ill.; Harding Hospital, Worthington, Ohio; and most recently, Florida Hospital Fish Memorial, part of the Adventist Health System.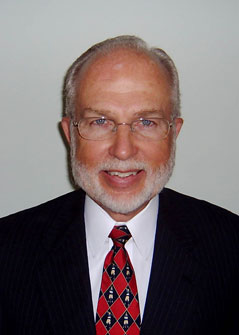 Schalk holds both a BS in accounting and an MBA from Andrews University and is a Certified Public Accountant. He serves as treasurer for Florida Memorial Health Network in Orange City, Fl., and is a fellow of the Healthcare Financial Management Association. He has also published two articles in Healthcare Financial Management.
Why work at Andrews? "I am a double graduate, have children and family who attended, have been an adjunct professor and a former Board member, a member of the President's Council and PACID, and have a deep interest and commitment to [Andrews University]," Schalk responded, listing his many connections to the school.
As for goals, Schalk hopes to "become acquainted and friends with all constituents and meet the goals of the Board [of Trustees] and staff. "
Schalk's official starting date is slated for Tuesday, March 27.