Stembridge Named New SBA Dean
Top Headlines
Date:
April 2, 2007
Contact:
pr@andrews.edu
Website:
Phone: 269-471-3322
Andrews University recently named Dr. Allen Stembridge the new dean of the School of Business Administration (SBA). Stembridge will be taking the position over from interim dean Charles Tidwell, who took on the role when former dean Annetta Gibson made the decision to return to teaching full-time last year.
Stembridge, however, is not new to Andrews or to the School of Business Administration. He served as a faculty member from 1988-1999, including nine years as the Management and Marketing Department chair, and five years as the school's assistant dean. Stembridge then went overseas where he served as a professor of management and Business Department chair at Adventist International Institute of Advanced Studies in the Philippines. In 2002, he returned to the States where he began his current position as Business Department chair and professor of business administration at Southwestern Adventist University in Keene, Tex. Stembridge has also taught at Helderberg College in South Africa and Solusi College in Zimbabwe.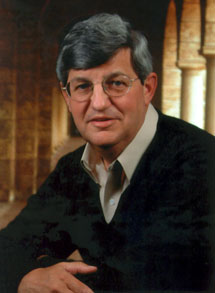 Stembridge is a double graduate of Andrews, having received his MBA in management in 1982 and his EdD in Administration in Leadership in 1984. He also holds a Bachelor of Commerce from the University of South Africa, and a business diploma from Helderberg College.
"I am honored to accept the position of Dean of the School of Business Administration at Andrews University," states Stembridge. "My vision is for the SBA to be recognized as the world-wide leader in quality Adventist business education, to be recognized by the Adventist Church and the business community as a supplier of competent, ethical, creative and productive full-time employees, supportive alumni, as well as volunteer contributors of their expertise and means in serving the Church and their community," Stembridge states. "Recognizing the investment that parents and students make in their education, the SBA will provide the best opportunity for students to develop their strengths and God-given talents as they prepare for their careers and witness in the Church, the community and the business world."
Stembridge will officially begin in his role as dean on August 1, 2007, but will teach an MBA course in Strategic Management in July.