Graduate Student Helps Secure Grant
Top Headlines
Date:
March 13, 2008
Contact:
ksuarez@andrews.edu
Website:
Phone: 269-471-3348
Andrews University doctoral student, Karen K. Abrahamson, and Carl S. Helrich, professor of physics at Goshen College, Ind., have been awarded a $45,000 grant by the Metanexus Foundation for the establishment of the Midwest Center for Religion and Consciousness (MCRC).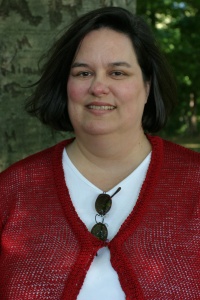 The grant was written by Abrahamson and Helrich on behalf of the Midwest Religion and Science Society (MRSS), a consortium of six universities and colleges from the States of Indiana, Ohio and Michigan, including Andrews University (Mich.), Bethel College (Ind.), Bluffton University (Ohio), Manchester College (Ind.), and the University of St. Francis (Ind.).
The awarded funds will help move the MRSS beyond a localized society toward a major research center on issues surrounding religion, science and the question of consciousness.

The interdenominational group includes members from the Seventh-day Adventist, Anabaptist and Catholic traditions.

Helrich is the driving force behind the Midwest Religion and Science Society (MRSS), and the organizer of the Goshen Conference on Religion and Science (GCRS). Helrich is actively involved in scholarly publishing in both physics and the philosophy of science.

Abrahamson is currently in the process of finishing her doctoral thesis, is the managing editor of Andrews University Seminary Studies, a member of the adjunct faculty of Florida Hospital College of Health Sciences, and is currently a guest lecturer at Newbold College, England.