Paula Dronen Returns to Andrews
Top Headlines
Date:
July 16, 2008
Contact:
ksuarez@andrews.edu
Website:
www.andrews.edu/arch
Phone: 269-471-3216
Paula Dronen, a 1993 graduate with a bachelor of science in architectural studies and a 1999 bachelor of science in interiors, both from Andrews University, has returned to her alma mater as associate professor and assistant dean of the School of Architecture.
Dronen has been interested in architecture since she was a kid. Now, as an adult, her childhood passion has translated into a career where she can nurture the love of architecture in other young people. With a father who worked as a building contractor, Dronen says she was always curious about the projects he was involved with, which spurred her interest in architecture. When she got to college, architecture seemed like a natural subject to study but she was uncertain how she would turn her academic pursuits into a career.
"While I loved studying architecture, I was unsure if I wanted to be a formal architect and opted to graduate with a degree in architectural studies," says Dronen. After graduation, Dronen worked in an architecture firm before returning to Andrews University to assist with developing the architecture program while teaching contract classes.
"I had the opportunity to work with an amazing faculty and staff for nine years," says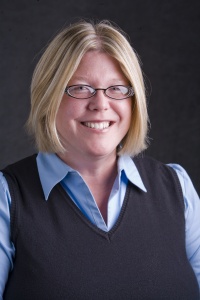 Dronen. "The program went through many changes during that time and it was a privilege to be part of the progress."
Dronen's career took a turn in 2005 when she headed for Michigan State University Law School to pursue a Juris Doctor. In 2006, Dronen got firsthand experience in criminal law at the Berrien County Prosecutor's Office. She will be sitting for the bar this summer.
"When I left the Division of Architecture and continued to pursue my Juris Doctor from Michigan State University, it did not occur to me that I would someday return to Andrews University and the School of Architecture," says Dronen. "I am excited to be returning so many years later and hope to contribute to the curriculum by challenging students to critically analyze the role that legal issues have played in the development of our built environment."
Carey Carscallen, dean of the School of Architecture, confirms the importance of integrating a legal component into the architecture program. "The legal issues in the architecture class Paula taught were very well received by the students and we feel that it has had a positive impact on our program. We would like to be able to expand our offerings in the area of real estate and land use issues, which Paula will be able to do as a lawyer with some architectural education," says Carscallen. "Architects, in order to be successful, need to have a working knowledge of many areas of law, as well as the public policy aspects of an architecture practice."
"By adding an additional area of study we will more closely fulfill the intentions of the National Architectural Accreditation Board, as we are required to offer a variety of elective courses that allow the student to choose between various areas of emphasis," says Carscallen. "At the present time we have a reasonable variety but none in a sequence or depth that allow students to gain a significant expertise in the area. This is only something that we can do as we add faculty with these areas of specialization."
"Andrews University School of Architecture is a unique place to study architecture and urban design and I am pleased to be a part of the faculty and administration. Architecture students are exciting people to be around and I am looking forward to working with them again," says Dronen.
Paula lives in her childhood hometown of Eau Claire, Mich., with her husband, John Dronen (MSPT Andrews University, 1997), and their four children.