The Katinas to Perform at Howard Center
Top Headlines
Date:
November 3, 2008
Contact:
hpac@andrews.edu
Website:
http://howard.andrews.edu
Phone: 269-471-3560
The Katinas, a Christian quintet of brothers, are in concert on Saturday, Nov. 8, 2008, at 8 p.m. at the Howard Performing Arts Center at Andrews University in Berrien Springs, Mich.
The Katinas have eight Dove Award nominations under their belt and have performed for notable events including the Billy Graham Crusade, CMT's September 11 Memorial, Monday Night Football and a pre-game concert at a New York Knicks game at Madison Square Garden.

Sam, Joe, Jesse, John and James Katina were born in Samoa, but spent much of their years growing up in a suburb of San Diego, Calif., where their father was a Marine stationed at Camp Pendleton. The family later relocated back to the Samoan Islands where their father worked as a pastor and ministered to the local churches. They have a strong music background, and as children they were jokingly only allowed to play instruments if they could sing with them at the same time.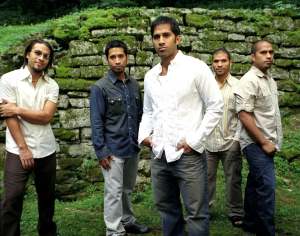 This band of brothers clings to the belief that no matter what cultural, generational, social, economic or class changes are happening around them, music is a universal language. This was on their hearts as they worked on Still, their album released in 2005 and co-produced by the brothers. The musical selection is timeless, with the intention to inspire listeners and praise God. This album was natural for the brothers in both writing the music and recording it. Keyboardist and vocalist Sam says, "It was an integrated effort for all five of us." The Katinas' music is getting better and better with time. They've endured both breakthroughs and challenges, but continue trailblazing a new frontier.

Tickets for The Katinas can be purchased by calling the Howard Performing Arts Center box office at 269-471-3560. General admission tickets are $20 and Andrews University students are $10. Special rates apply for groups and Flex Series tickets.