Power Pac Weekend
Top Headlines
Date:
October 12, 2009
Contact:
cm@andrews.edu
Website:
Phone: 269-471-3211
César González, Young Adult Initiatives coordinator for the North American Division of Seventh-day Adventists, will speak for Power Pac chapel on Thursday, Oct. 15, 2009. The chapel will be held at Pioneer Memorial Church at 11:30 a.m. Co-curricular credit is offered.
The topic for González' message will be "A Message for the Hard of Hearing." Other Power Pac meetings will include Thursday night's co-ed worship in Lamson Hall Chapel, Friday night vespers in the PMC Youth Chapel, Higher Ground Sabbath School in Dining Services, and New Life Fellowship in the Seminary Chapel. González will speak and/or answer questions at each event.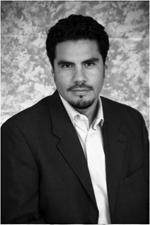 González has worked with the NAD for over a decade, specializing in discipleship and young adult issues. He spearheaded the Genesis 2000 and Seven Signs initiatives that worked to foster young adult inclusion and discipleship in North America and around the world. He also led the His Hands initiative in North America, which continues to promote volunteering at local churches.
In 2007, González was awarded the Adventist Ministries Award for Excellence in Young Adult Ministries. He has been invited to speak at eight colleges, presented at every NAD ministries convention since 1999, six Campus Ministries conventions and two NAD Youth Ministry conventions. His first book,
The God I Saw
, will be released in 2010. González lives with his wife, Grace, in Cambridge, Md.