Jaci Velasquez Live at the Howard
Top Headlines
Date:
January 11, 2010
Contact:
hpac@andrews.edu
Website:
Phone: 888-467-6442
This January at the Howard Performing Arts Center, one of Christian music's most successful solo artists, Latin Christian phenomenon Jaci Velasquez, will perform in concert. The 28-year-old singer is performing as part of the Howard Series Presents… series on January 30, 2010 at 7 p.m.
Velasquez was signed to Myrrh Records at the age of 14, and her first album, "Heavenly Place," went platinum. As a result of the success of her first album, she is recognized as the "fastest selling solo debut artist in the history of Christian music." Today, Velasquez is highly decorated with three platinum recordings, three gold recordings, three Grammy nominations, two Latin Grammy nominations, five Latin Billboard award nominations, Latin Billboard Female Pop Album of the Year award, six Dove Awards, El Premio Los Nuestro Award Soul to Soul Honors, an American Music nomination and, on top of that, she has sold 3.5 million albums. Her success has also lead to several film soundtracks and modeling jobs for the covers of more than 50 print publications and participation in the advertising campaigns of Pepsi, Doritos, Target, Frizz-Ease and Helzberg Diamonds.
To date, Velasquez has released 13 albums, including "Love Out Loud" in March of 2008. "Love Out Loud" was her first album from self-owned Apostrophe Records. She also co-wrote the majority of the songs on this album.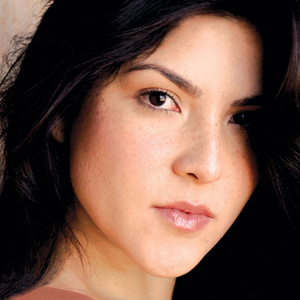 Jaci Velasquez
Jaci is currently partnering with both Compassion and Feed the Children in an effort to put her words into action and "love out loud."
Tickets for Jaci Velasquez can be purchased for $20 from the Howard Performing Arts Center Box Office or by calling 888-467-6442 or 269-471-3560. For more information, please visit
www.howard.andrews.edu
.