Sedlacek Joins Dept. of Social Work
Top Headlines
Date:
January 20, 2010
Contact:
Website:
Phone:
David Sedlacek is a new professor of social work for the Andrews University Department of Social Work. He comes to Andrews from Oakwood University, a Seventh-day Adventist university in Huntsville, Ala.
Sedlacek is already a familiar face on campus. Since July he was been working to develop a new collaborative between the Seventh-day Adventist Theological Seminary and the Department of Social Work to offer a dual MDiv/MSW degree. He has also been assisting the Department of Social Work with their reaffirmation self-study for the Council on Social Work Education.
From 1972–1979, Sedlacek held various roles in the greater Cleveland, Ohio area, that serviced individuals suffering from alcoholism. In 1979, he began his career in academia as a lecturer at the University of Akron. He later served as a lecturer at a handful of other colleges and universities including Cleveland State University. Following completion of his doctorate in 1979, Sedlacek served in various ways as project coordinator, assistant clinical professor for the Department of Family Medicine and adjunct assistant professor of social work for the Department of Family Medicine at Case Western Reserve University. Between 1981 and 1996, he held several clinical and administrative roles at institutions that treated chemically dependent individuals.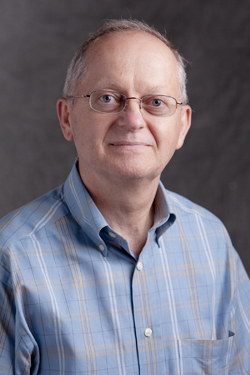 David Sedlacek
In 1994, Sedlacek turned to a different calling and began to focus on ministry, first as a pastor in the Ohio Conference of Seventh-day Adventists and then in various roles at Weimar Institute and Weimar College in Weimar, Calif. In 2000, he co-founded and began serving as director for Into HIS Rest Ministries, a role he continues to fill. Prior to his faculty appointment at Andrews University, Sedlacek was associate professor of social work at Oakwood University and program director for the New Beginnings Resource Center for Single Parents since 2004.
Sedlacek holds a Bachelor of Science in biology ('72) from Cleveland State University, a Master of Science in social administration with concentrations in administration and alcoholism ('76) from Case Western Reserve University, Mandel School of Applied Sciences, and a Doctor of Philosophy in social welfare with a concentration in alcoholism ('79) from the School of Graduate Studies, Case Western Reserve University.
He has been published in numerous professional journals including the American Journal of College Health, Journal of Family Practice, Journal of Medical Education and Psychiatry Digest. He is a member of the National Association of Social Workers, Council on Social Work Education, North American Association of Christian Social Workers and International Association of Adventist Social Workers.
Sedlacek and his wife Beverly have five children and ten grandchildren. Together, they lead Into HIS Rest Ministries, a ministry for hurting and broken people that includes counseling, seminars, workshops and retreats. They recently co-authored a book, Cleansing the Sanctuary of the Heart: Tools for Emotional Healing. Sedlacek enjoys nature, walking, tennis and golf, and says his passion is integrating faith and practice.