New Provost Appointed
Top Headlines
Date:
March 3, 2010
Contact:
pr@andrews.edu
Website:
Phone:
Following a vote by the Andrews University Board of Trustees, President Niels-Erik Andreasen has announced the appointment of Andrea Luxton as the new provost at Andrews University. She is currently serving as president at Canadian University College in Lacombe, Alberta. The timing of her arrival to campus is yet to be determined.

Andreasen says, "Andrea Luxton has many years of experience in higher education, as a faculty member, administrator and advocate of Adventist higher education both in this country and internationally. I believe she will bring extraordinary gifts to the provost position at Andrews and will help move this University forward in the direction it is destined to go."

"I look forward to engaging with the many professionals at Andrews University and being a part of the University's positive future," says Luxton. "I will particularly enjoy the diversity and internationalism of the campus and the synergy of working with so many others who share the same values I do in delivering Adventist Christian education. Thank you to the campus and Board of Trustees for your confidence in me by inviting me to become part of the leadership team."

Luxton holds a BA in theology and English from Newbold College, an MA in English from Andrews University, a PhD in English from Catholic University of America and a Postgraduate Diploma in Institutional Management and Change in Higher Education from the University of Twente,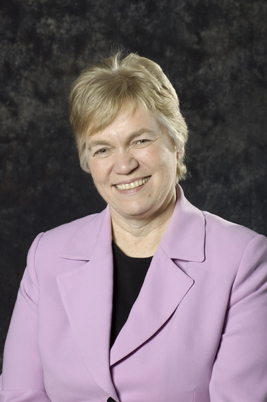 Netherlands.

Luxton began her career in education in 1982 as Head of English for Stanborough School in England. After spending four years at Catholic University in Washington, D.C., as both a teaching assistant and lecturer, she returned to England to chair the English Department at Newbold College from 1986–1991. Beginning in 1991, she held multiple responsibilities as education director, Sabbath School director and women's ministries coordinator of the British Union of Seventh-day Adventists. In 1993, Luxton returned to her roots at Stanborough, this time as principal. She remained there until 1997, at which time she became president of Newbold College. In 2001, Luxton relocated to Canada where she served as vice-president for academic administration at Canadian University College from 2001–2003. She served as associate director of education for the General Conference of Seventh-day Adventists from 2003–2006. Since 2006, Luxton has been president of Canadian University College. She has also served, first as secretary and currently as president, of the Adventist Association of Colleges and Universities.

Luxton has written articles for a number of publications, including Adventist Review, multiple British Union church papers and the Canadian Messenger. She is also an experienced speaker with international experience both in and outside of Church audiences.
-Written by Keri Suarez, media relations specialist, Office of Integrated Marketing & Communication