Opening Night 2010!
Top Headlines
Date:
August 25, 2010
Contact:
hpac@andrews.edu
Website:
http://howard.andrews.edu/
Phone: 269-471-3560
The Howard Performing Arts Center's 2010–2011 concert series Howard Center Presents… will kick off with Opening Night 2010! at 7 p.m. on Sunday, Aug. 29.
In a two-part program, tenor and Andrews University alum Juan Carlos Rodriguez and friends will perform selections from well-known Broadway tunes in the first half, including "Oh What a Beautiful Morning," "The Impossible Dream," and "Time to Say Goodbye." Lake Effect Jazz Big Band continues their Opening Night! tradition, performing favorite jazz and big band numbers for the second half of the evening.
Juan Carlos Rodriguez was born in San Juan, Puerto Rico, where he obtained his bachelor's in voice performance at the Conservatory of Music of Puerto Rico, and was awarded the Voice Performance Medal. He has also studied in Florence, Italy, and received acknowledgment and guidance from tenor Franco Corelli, and other recognized teachers. He was the first prize winner of the Metropolitan Opera Auditions for the District of Puerto Rico and for the Gulf Region. Juan Carlos has received special recognition from the Puerto Rico Senate and was named "Distinguished Tenor" by the mayor of Caguas. He received a Master of Music in music ministry from Andrews University in May 2010. He has sung in Puerto Rico, United States, Canada, Germany, France, Spain, Italy, Israel, Peru and the Dominican Republic.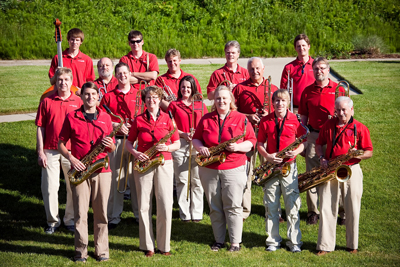 Since 2000, Lake Effect Jazz Big Band has been performing classic and contemporary big band jazz arrangements in a concert setting. Modeled after the famous, hard-swinging jazz big bands of the 50s, they are dedicated to preserving classic jazz big band sounds while bringing recent jazz releases to the public ear as well. Lake Effect Jazz Big Band is co-directed by Thomas Crowner, director of bands for Edwardsburg Public Schools, and Aaron Engleman, director of bands for Saint Joseph Public Schools.
This concert is free of charge and no ticket is required. For tickets to other Howard Performing Arts Center concerts, call the Howard Performing Arts Center Box Office at 888-467-6442 or 269-471-3560. For more information please visit us on the web at howard.andrews.edu.