Michael Card in Concert
Top Headlines
Date:
October 18, 2010
Contact:
hpac@andrews.edu
Website:
Phone: 269-471-3560
Michael Card, a musician who has been writing, composing and performing for more than 25 years, will be in concert along with Ginny Owens at the Howard Performing Arts Center located on the campus of Andrews University at 7 p.m. on Sunday, Oct. 24, 2010, as part of
Howard Center Presents...
for the 2010–2011 season. The five-time Dove Award winner has inspired audiences for nearly three decades in a self-proclaimed attempt to "reach people where they are...who in turn will reach out to others in their own community."
The singer/songwriter was first recognized for his lyrics in 1983 when he received Dove Awards for Songwriter of the Year and Song of the Year for
El Shaddai
. His unique, acoustic-folk sound has penned 19 number-one hits, such as
Love Crucified Arose
and
Emmanuel
, and sold over four million albums. With the recording of over 23 CDs and authorship/co-authorship of some 19 books, the popularity of Card's work seems a stark contrast to his goal in life: to simply and quietly teach the Bible.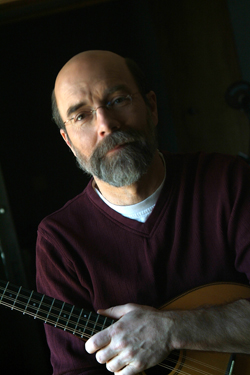 The singer and songwriter has also authored several inspirational books. He currently hosts the radio program
In the Studio with Michael Card
on Moody Radio Network.
This concert is sponsored by Adventist Frontier Missions, a Seventh-day Adventist Christian lay ministry dedicated to establishing church-planting movements among people groups with no Adventist presence. This benefit concert is included by Adventist Frontier Missions in gratitude for 25 years of ministry.
Tickets for Michael Card can be purchased by calling the Howard Performing Arts Center box office at 269-471-3560 or 888-467-6442. Reserved seating tickets are $18 and Andrews University student tickets are $10. Special rates apply for groups and Flex Series tickets. Learn more by visiting
www.howard.andrews.edu
.