New Andrews Academy Principal
Top Headlines
Date:
February 28, 2011
Contact:
academy@andrews.edu
Website:
Phone: 269-471-3138
Robert L. Overstreet will be the new principal at Andrews Academy in Berrien Springs, Mich. With more than 15 years of teaching and administrative experience under his belt, Overstreet aspires to create a positive, Christ-centered experience for academy students when he begins his position for the 2011-12 school year.
"We are thrilled to attract an energetic, visionary leader like Mr. Overstreet to Andrews Academy," said Brent Geraty, chair of the Andrews Academy Operating Board. "We believe he will be able to help the Academy fulfill its mission in new and exciting ways."
The second-born child in a family of four boys, Overstreet grew up in Minnesota before moving to the south his 6th-grade year. He attended both public and private institutions throughout his elementary school life and considers his public school experience "truly an eye opener of what the world was like."
When it was time for him to enter high school, Overstreet enrolled at Georgia Cumberland Academy (GCA) and began "probably the best of all my growing up years," he says. "I grew so much as a person and as a Christian. I give so much credit to the teachers who showed so much love and patience to such an obstinate young man."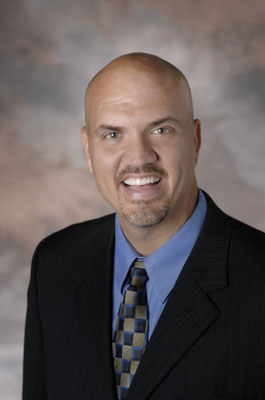 Robert Overstreet
Following four years at GCA, Overstreet felt God was calling him to teach. He attended Southern College (now Southern Adventist University) and graduated with a Bachelor of Science in health and physical education. More importantly, it was at Southern where he met his wife-to-be, Tammy. Tammy is now an award-winning elementary teacher. The Overstreets have two daughters: Laura and Rebecca. Laura is a high school sophomore and will be attending Andrews Academy. Rebecca is in the sixth grade. Overstreet's favorite hobbies are golf, woodworking projects and spending time with his family.
Overstreet also holds a Master of Arts in education from the University of Tennessee in Chattanooga. For the past 15 years, he has worked as a teacher and principal at both the elementary and high school levels in the Seventh-day Adventist system. He also holds three years of training in co-active coaching and Christian leadership and was the vice-principal at Forest Lake Education Center, Longwood, Fla., before accepting the principal position at Andrews Academy.
"My passion in life is to grow leaders for Christ," he says. "I feel that as educators, we must model Jesus' leadership style while He was here on earth. I love to work with young people and be the example that Christ calls each of us to be. I feel so humbled by the opportunity to do His work and am thankful to do so."
Andrews Academy is a college-preparatory secondary school owned and operated by Andrews University for more than 100 years. It has been recognized by the United States Department of Education as a recipient of the School of Excellence Award for secondary schools.