McMillen Joins Howard Center Team
Top Headlines
Date:
January 4, 2012
Contact:
hpac@andrews.edu
Website:
Phone:
Andrews University is pleased to announce Eileen McMillen as the new assistant manager of the Howard Performing Arts Center. This role was previously held by Erica Slikkers who, in Nov. 2011, was promoted to manager. McMillen's official start date is Jan. 9, 2012.
"Eileen will be a powerful asset to the Howard Performing Arts Center," says Slikkers. "She comes with experience in non-profit management, as well as a passion and respect for the arts."
As assistant manager, McMillen will be responsible for volunteer coordination, event and concert management, as well as assist in a number of day-to-day management responsibilities for the 850-seat performance hall.
Prior to accepting the assistant manager position, McMillen had been working as director of funding and strategic development for StoneBridge School in Chesapeake, Va. She graduated from Andrews University with a Bachelor of Science in psychology in May 2009. Two years later, in May 2011, she completed her Master's of Administration in International & Community Development.
During her time as a graduate student, McMillen worked with a number of non-profit organizations. She created a program evaluation of "Girls on the Run" for the United Way of Southwest Michigan and created a marketing plan for Neighbor to Neighbor, a Berrien Springs-based community service center and food bank. She also conducted an organizational evaluation for REACH International, an international child aid organizationbased in Berrien Springs.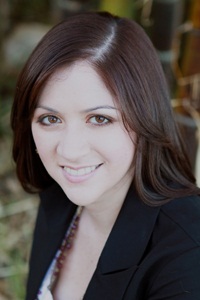 "Music has always been a huge part of my life," says McMillen. She took piano lessons as a child and played flute in her high school band. As a child, she sang in choirs; as a high school student she sang in the elite performance group New Generation Singers at Forest Lake Academy in Fla.; and as an adult, she has played a leadership role in music at her church. McMillen counts performing as an alto soloist in a production of Handel's Messiah and being a member of the annual Candlelight Processional at Disney's Epcot among the highlights of her musical experiences.
McMillen is a native of Sebring, Fla. She has been married since June 2011 to J.B. McMillen, a fellow Andrews alum who is currently serving as the young adult pastor for Redeeming Grace Fellowship Church in Chesapeake, Va. McMillen says she and her husband have two "furry" children, a cat and a dog.