Organizational Changes in Spiritual Life
Top Headlines
Date:
March 19, 2012
Contact:
pr@andrews.edu
Website:
Phone:
The Office of Campus Ministries, and the spiritual life and chaplaincy services it offers, plays a central role for students, staff and faculty at Andrews University. The Center for Youth Evangelism (CYE) is an important resource and service center for youth ministry both on- and off-campus. A realignment of responsibilities for these two areas is underway as follows.

In recent years Ron Whitehead, executive director of the CYE, has served part-time in the Office of Campus Ministries with the title special assistant to the president for spiritual life. Japhet De Oliveira, director of the CYE, has also served part-time in the Office of Campus Ministries with responsibility for student missions and chapels.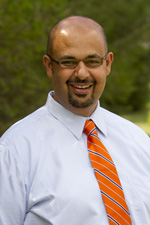 Japhet De Oliveira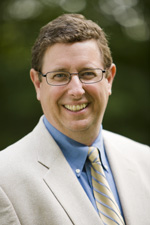 Ron Whitehead
"Following a number of conversations involving the two directors of the CYE, the vice president for Student Life, the provost and the dean of the Seminary, it has been concluded that the two part-time positions should become full-time such that Japhet De Oliveira will work full-time in Campus Ministries as leader of that area, while Ron Whitehead will work full time in the CYE," says Niels-Erik Andreasen, president of Andrews University.
When this transition has been fully implemented, De Oliveira will head up Campus Ministries and report to the vice president for Student Life. His exact title and time of transition are yet to be determined. Similarly Ron Whitehead will be full-time with the CYE, which at the present is a separate corporation owned by Andrews (similar to WAUS). The university president chairs the board of the CYE. Its members include the presidents of the North America Division and the Lake Union Conference along with the dean of the Seminary where the CYE plays an important role in the youth ministry degree program.
Overall planning and staff assignments in Campus Ministries and the CYE may see some changes but they will be implemented so as to cause the least disruption in each area.
Andreasen notes, "As these various conversations noted above took place, Japhet De Oliveira articulated his strong passion for Campus Ministries, spiritual life and chaplaincy, while Ron Whitehead agreed that the resultant renewal will be good for both."
Additional details will become available as this transition begins its implementation. The timing of this decision is in response to both parties wishing to get planning for next year off to an early start.