Opening Night 2012!
Top Headlines
Date:
August 19, 2012
Contact:
howard@andrews.edu
Website:
http://howard.andrews.edu
Phone:
Pianist and computer Deborrah Wyndham and Lake Effect Jazz Big Band are teaming up for Opening Night 2012! of the Howard Performing Arts Center's 2012–2013 season. This two-concert event will be held on Sunday, Aug. 26, on the campus of Andrews University. More than just a great concert, Opening Night 2012! also offers something for all ages with free popcorn, cotton candy, ice cream sundaes and a classic car show starting at 5 p.m. The concert begins at 7 p.m. This event is a free gift to the community.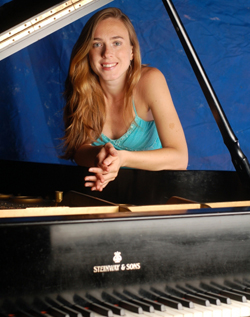 Kicking off the evening is ragtime pianist and composer Deborrah Wyndham. Wyndham blends genres of music, creating unique sounds such as the blues arranged with elements of 1930s and 40s jazz. In concert, she performs many of her original pieces as well as traditional jazz styles like ragtime, boogie-woogie and her own arrangements of up-tempo standards. Her sounds also include classically inspired jazz ballads.
Southwest Michigan's own Lake Effect Jazz Big Band will round out Opening Night 2012! Modeled after famous jazz big bands from the 1950s, Lake Effect Jazz brings together 20 of the area's finest jazz musicians. From classic to contemporary, their musical arrangements never fail to offer the best jazz sounds in Southwest Michigan.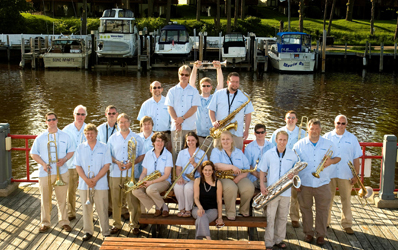 For more information please visit howard.andrews.edu, or find us on Facebook at www.facebook.com/howardcenter.