Maestro Blomstedt to Visit Andrews
Top Headlines
Date:
February 13, 2013
Contact:
pr@andrews.edu
Website:
Phone:
Andrews University is pleased to welcome world-renowned conductor Maestro Herbert Blomstedt to campus on
Monday, Feb. 25, 7 p.m.,
at Andrews University's Newbold Auditorium in Buller Hall. Maestro Blomstedt will share his thoughts on inspiration and spirituality in great music, featuring Beethoven's
Missa Solemnis
and guide listeners through a videotaped performance by the Berlin Philharmonic recorded in June 2012, which he conducted. The event is free of charge and open to the public.
Blomstedt will also conduct an open rehearsal of Beethoven's 7th Symphony with the Andrews University Symphony Orchestra on
Tuesday, Feb. 26, at 7 p.m.
in the Howard Performing Arts Center. The rehearsal is free and open to the public.
With a distinguished career spanning nearly 60 years, Blomstedt is currently conductor laureate of the San Francisco Symphony and honorary conductor of the Bamberg Symphony, Danish National Symphony Orchestra, NHK Symphony, Swedish Radio Symphony and Leipzig Gewandhaus Orchestra. He is most noted for his performances of German and Austrian composers, and he is a champion of Scandinavian composers.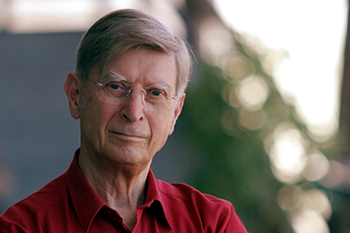 With a robust energy that belies his age, Blomstedt is traveling from his residence in Lucerne, Switzerland, for seven performances with the Cleveland Symphony Orchestra, February 14–24, before his visit to Andrews University. He will be conducting Nielsen's Symphony No. 3, Beethoven's Symphony No. 7, and Dvorak's New World Symphony at Severance Hall, the orchestra's home.

Blomstedt is a Seventh-day Adventist Christian and visits Andrews University by invitation from his friend, President Niels-Erik Andreasen. According to Andreasen, "Through the years Blomstedt has delighted music lovers with wonderful insights into the integration of music and spirituality. For his inspiration and strong Christian witness we are deeply grateful."