Jonathan Nelson at the Howard
Top Headlines
Date:
February 27, 2013
Contact:
hpac@andrews.edu
Website:
www.howard.andrews.edu
Phone: 269-471-3560
Jonathan Nelson, a Stellar Award-winning gospel artist, will be taking the stage at the Howard Performing Arts Center on Saturday, March 9, at 8 p.m. His Top 10 hit, My Name Is Victory, spent an astounding 65 weeks on the Billboard Hot Gospel Songs chart and won him a Dove Award nomination as Best New Artist of the Year.
The composer of many contemporary praise and worship songs, Nelson will perform songs from his latest album, along with other favorites. With three successful albums to his credit and several contributions to others, Nelson believes he has "been given the assignment of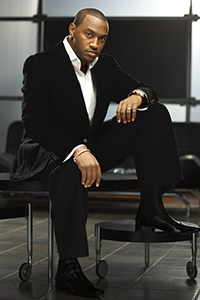 writing lyrics that the people of God will sing over themselves and ultimately to God." While juggling the roles of recording artist and music minister at Faith Center Church in Florida,
Nelson recorded his latest album, Better Days, with singles such as Expect the Great climbing up the Billboard charts. Nelson believes, "Many listeners will also say yes to God in every area of their life. Then, we all will truly experience better days!"
Tickets for Jonathan Nelson can be purchased by calling the Howard Performing Arts Center box office at 269-471-3560 or 888-467-6442. Tickets for reserved seating are $25, faculty and staff tickets are $20 and Andrews University student tickets are $10. Special rates apply for groups and Flex Series tickets. Tickets are also available online at iTickets.com. Learn more by visiting
www.howard.andrews.edu
.