Laura Story at the Howard Center
Top Headlines
Date:
March 20, 2013
Contact:
hpac@andrews.edu
Website:
howard.andrews.edu
Phone: 269-471-3560
Award-winning Christian singer/songwriter Laura Story will be performing at the Howard Performing Arts Center on the campus of Andrews University on
Sunday, April 7, at 7 p.m.
Her single "Blessings" reached the No. 1 spot on the Billboard Christian Songs chart in 2011, making her one of the few female Christian artists to do so.
Story has garnered much recognition for her contributions to the Christian music community. She has been nominated for 13 GMA Dove awards and has won three. Some of her best-known songs include the popular praise songs "Indescribable" and "Mighty to Save." Many Christian artists have covered her work including Chris Tomlin and Avalon.
Despite the accolades and recognition Story has received for her work, she continues to remain humble and to trust in the Lord's guidance of her life and ministry. "Mine is not the perfect voice or the perfect life," she explains. "My life is as messy as the next person's, and God is using me to speak to the church."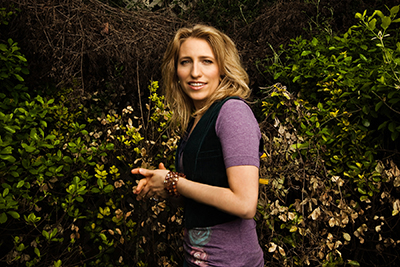 Tickets for Laura Story can be purchased by calling the Howard Performing Arts Center box office at 269-471-3560 or 888-467-6442. Tickets for reserved seating are $25, faculty and staff tickets are $20, and Andrews University student tickets are $10. Special rates apply for groups and Flex Series tickets. Tickets are also available online at iTickets.com. Learn more by visiting
www.howard.andrews.edu
.