Spring Commencement 2013
Top Headlines
Date:
April 24, 2013
Contact:
pr@andrews.edu
Website:
Phone:
Andrews University's Spring Commencement, scheduled for the weekend of May 3–5, 2013, marks a significant scheduling change. In order to provide more seating for graduates' families, Commencement has been split into three separate services by school/college. Previously, Commencement was separated into two services: one for undergraduate and the other for graduate degree conferral.
The new schedule is:
8:30–10:30 a.m.
:
School of Health Professions; Seventh-day Adventist Theological Seminary
11 a.m.–1 p.m.
:
College of Arts & Sciences
2–4 p.m.
:
Department of Agriculture; Department of Aviation; School of Architecture, Art & Design; School of Business Administration; School of Distance Education; and School of Education
Graduation weekend events begin Friday evening with the Consecration Service in Pioneer Memorial Church and will continue with the Baccalaureate church services, Sabbath afternoon certification and dedication services, Sabbath vespers, the President's reception and finally, the commencement services on Sunday, May 5.
Ante Jeroncic, associate professor of theology, will offer the Consecration address titled, "The Stories We Tell Ourselves…" on Friday, May 3, at 8 p.m.
On Sabbath, May 4, G. Alexander Bryant will present the Baccalaureate address titled, "Designed to Soar." He will speak for both services at 9 a.m. and 11:45 a.m.
Bryant serves as the executive secretary of the North American Division of Seventh-day Adventists and associate secretary of the General Conference. He formerly served as the president of the Central States Conference. His path to this position began with a degree in theology and business administration from Oakwood College in 1982. In December 2011, Bryant received a Doctor of Ministry from Fuller Theological Seminary.
Additional departmental services are planned for Friday, May 3, and Sabbath, May 4. The School of Business Administration will have an Ethics Oath Ceremony in Garber Auditorium of Chan Shun Hall on Friday at 11 a.m. The Teacher Dedication Service will be at 5 p.m. on Friday in the chapel of Andrews Academy. On Sabbath, May 4, at 4 p.m., the Seminary Dedication Service will be in the Seminary Chapel. Also at 4 p.m. on Sabbath is the Department of Religion & Biblical Languages Senior Dedication in Newbold Auditorium of Buller Hall. The Department of Nursing Pinning will be held in Pioneer Memorial Church at 5 p.m. The Department of Public Health & Wellness Dedication Service and Reception is at 5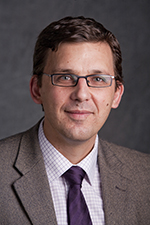 Ante Jeroncic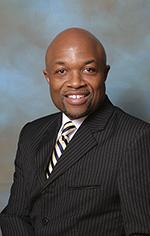 G. Alexander Bryant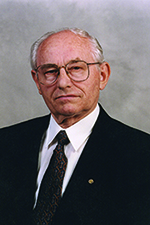 Bert B. Beach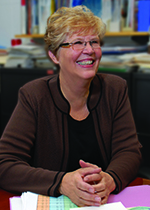 Judith L. Storfjell
p.m. in the lobby of the Howard Performing Arts Center. At 5:50 p.m., the Department of Social Work Recognition Service will be in the University Towers Auditorium. The Open House for Architecture Graduates will take place at 6 p.m. in the School of Architecture, Art & Design Resource Center.
A Sabbath Vespers tribute to parents, faculty and students will be held at Pioneer Memorial Church at 8:30 p.m. on Saturday, May 4. Immediately after vespers (approximately 9:15 p.m.), the President's Reception for graduates and their families will take place in the Great Lakes Room of Dining Services in the Campus Center.
On Sunday, May 5, Bert B. Beach will be the speaker for the first and second Commencement services at 8:30 a.m. and 11 a.m. Beach has served as general secretary for the Seventh-day Adventist Council on Inter-Church Relations since 1980. He has also served as secretary for the Conference of Secretaries of Christian World Communions from 1970–2002. He is the vice president for the International Commission for the Prevention of Alcoholism and Drug Dependency and the International Religious Liberty Association. His address is titled, "Hitch Your Wagon to a Star!" Beach will be the candidate for an honorary Doctor of Humane Letters, which will be presented during the 8:30 a.m. service.
Faith Esham, an internationally known soprano, is a candidate for an honorary Doctor of Fine Arts. She will be presented with her degree during the 11 a.m. Commencement service. Esham's 30-year career as an opera singer has garnered her acclaim for outstanding performances in major opera houses and concert states across the United States and Europe. She is an adjunct professor at Westminster Choir College in New Jersey.
Judith L. Storfjell, senior vice president and chief nursing officer for Loma Linda University Medical Center, will be the featured speaker for the 2 p.m. Commencement service on Sunday, May 5. Her address is titled, "Imagine!"
Storfjell is currently senior vice president for Patient Care Services for Loma Linda University Health, chief nursing officer for Loma Linda University Medical Center, associate dean for Practice and Research for LLU School of Nursing, and professor emeritus at the University of Illinois at Chicago (UIC) College of Nursing. She holds a PhD and MS from the University of Michigan in Nursing research with concentrations in public health, administration, economics and gerontology, and a BS in Nursing from Walla Walla University. She is a Fellow of the American Academy of Nursing (AAN) and is one of about 20 individuals to receive "Edgerunner" recognition from AAN for her entrepreneurial work in providing nurse-managed primary care to individuals with severe mental illness. She was named Illinois Nurse Leader for 2012.
Commencement seating is by ticket only. A live streaming link will be provided at
www.andrews.edu/graduation
on the day of Commencement, Sunday, May 5. For more information and/or a full schedule of events, visit
www.andrews.edu/graduation
.