2013 Summer Commencement
Top Headlines
Date:
July 18, 2013
Contact:
pr@andrews.edu
Website:
Phone: 269-471-3348
Derek R.B. Douglas, vice president for civic engagement at the University of Chicago, and Rebekah Wang-Cheng, medical director for clinical equality at Kettering Medical Center, are among the featured speakers for the Andrews University graduation weekend scheduled for August 2–4, 2013.

Commencement events begin Friday evening with the consecration service in Pioneer Memorial Church and will continue with the baccalaureate church service, Saturday afternoon certification and dedication services, Saturday vespers, the President's reception and finally, the graduate and undergraduate commencement service Sunday morning.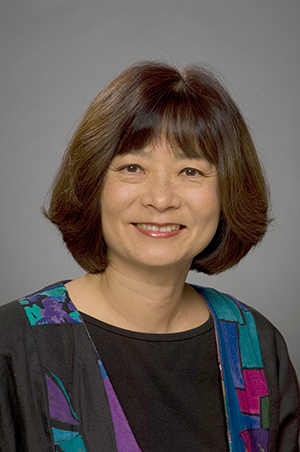 Rebekah Wang-Cheng, medical director for clinical equality at Kettering Medical Center in Kettering, Ohio, and clinical professor of medicine at Wright State University Boonshoft School of Medicine in Dayton, Ohio, will offer the Consecration address, "Be the Bright Spot," on Friday, August 2, at 8 p.m. in Pioneer Memorial Church. Wang-Cheng is a former associate editor for the British Medical Journal USA, and has been elected to Phi Kappa Phi, Alpha Omega Alpha Medical Honor Society, Society of Teaching Scholars, and Best Doctors in America.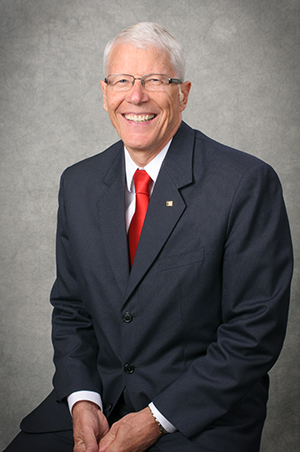 Gordon Bietz, president of Southern Adventist University in Collegedale, Tenn., will present the Baccalaureate address, "Flunking with All A's," on Saturday, August 3, at 11:45 a.m. in Pioneer Memorial Church. Under Bietz's leadership, enrollment at SAU has increased by more than 1,200 students, and facilities have experienced record renovations to accommodate that growth. Also under Bietz, SAU has earned top accreditations for its professional schools, and its Graduate Studies program has grown to include ten master's degrees and numerous concentrations. Prior to his appointment as president, Bietz pastored the Collegedale Church of Seventh-day Adventists and served as president of the Georgia-Cumberland Conference of Seventh-day Adventists.

Additional departmental services are planned for Friday, August 2, and Saturday, August 3. The School of Business Administration's Ethics Oath Ceremony will be held in the Garber Auditorium of Chan Shun Hall on Friday at 11 a.m. Saturday's services begin with the Seminary Dedication Service in the Seminary Chapel at 4 p.m. The Certificate Ceremony for the Department of Medical Laboratory Sciences will take place in the Pioneer Memorial Church Youth Chapel at 5 p.m. At 5:30 p.m. the Department of Social Work Recognition Service will take place in the University Towers Auditorium.

A Sabbath Vespers tribute to parents, faculty and students will be held at Pioneer Memorial Church at 8:30 p.m. on Saturday, August 3. Immediately after vespers (approximately 9:15 p.m.), the President's Reception for graduates and their families will take place in the Great Lakes Room in the Campus Center.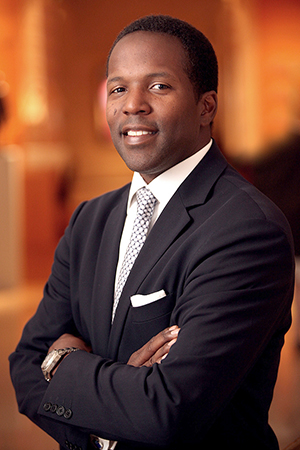 Derek R.B. Douglas, vice president for civic engagement at University of Chicago, will give the Commencement address. Commencement begins at 9 a.m. on Sunday, August 4, at Pioneer Memorial Church. The title of his address is "Higher than the Highest Human Thoughts Can Reach."

Douglas was a law clerk for Judge Timothy Lewis at the United States Court of Appeals for the Third Circuit before joining the NAACP Legal Defense & Educational Fund, where he litigated issues concerning educational equity, school choice and affirmative action. He has also served as associate director for Economic Policy and director of the Economic Mobility Program at the Center for American Progress. From 2009–2012 Douglas served as President Obama's Special Assistant for Urban Affairs where he was one of the chief architects of the White House's agenda to strengthen the nation's cities and metropolitan areas. He helped develop national policy on issues related to economic and community development, affordable housing, transportation, K-12 education, urban health, public safety, entrepreneurship, public-private partnerships, and more. Douglas is also an alumnus of Andrews Academy.

Commencement seating is by ticket only. A live streaming link will be provided at www.andrews.edu/graduation on the day of Commencement, Sunday, August 4. For more information and/or a full schedule of events, visit www.andrews.edu/graduation.