Interim Gymnics Coach Hired
Top Headlines
Date:
September 23, 2013
Contact:
Website:
Phone:
Eric Paddock has been hired as the interim Gymnics coach for the 2013–2014 school year at Andrews University. Paddock holds an associate's degree in pre-physical therapy, and a bachelor's degree in sport studies with a concentration in human performance from Southern Adventist University.
With a background as boys' director at two youth summer camps and coaching in the Gym-Kids Gymnastics Program in Collegedale, Tenn., Paddock brings excellent experience in leadership, coaching and teambuilding to his new role.
"We are committed to doing everything within our power to ensure the Gymnics team has a successful and rewarding year under the leadership of Mr. Paddock," says Emmanuel Rudatsikira, dean of the School of Health Professions where the Gymnics program resides.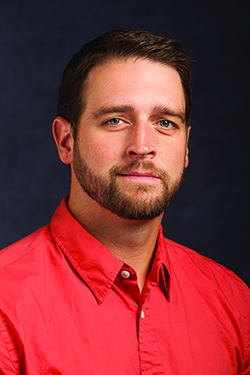 Paddock began coaching on Sept. 15, 2013, and will lead the Gymnics team for the entire school year during which time the School of Health Professions will be coordinating the search for a permanent coach.
"I'm very honored and excited to have this opportunity to become a member of the Gymnics family," says Paddock. "The tradition of Adventist gymnastics is rooted deeply here at Andrews University, and I aim to continue the pursuit of excellence here with the help of God, the University, and the community. We appreciate your prayers as we endeavor to positively affect our community throughout the year.