Teacher Prep Program rated "Excellent"
Top Headlines
Date:
October 30, 2013
Contact:
stclair@andrews.edu
Website:
Phone: 269-471-3348
By Becky St. Clair
The Andrews University Teacher Preparation Program has once again been declared an exemplary program by the State of Michigan. With a score of 68/70, the program has ranked Exemplary for the last seven years. This ranking is a result of evaluation based on a set of criteria from the Michigan Department of Education for the 2011-2012 school year.
Each year the State of Michigan develops a report card for the 32 Education Preparation colleges and universities in Michigan. In 2011 the Andrews program scored 63, still Exemplary, and in 2010 it gained the distinction of being the only institution in the state to receive a perfect 70/70 score.
"We're thrilled we've ranked so highly for so long," says James Jeffery, dean of the School of Education at Andrews University. "It's a big deal to be ranked 'exemplary' ever since the state began ranking the 32 college and universities. Our students are performing excellently."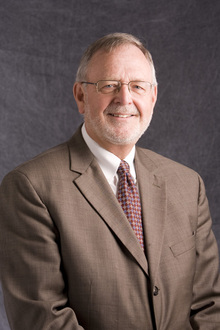 Using seven measures, or data points, the Office of Professional Preparation Services and the State Board of Education assess how each institution has performed in preparing elementary and secondary teachers to educate students. These conditions include: The passing rate on the Michigan test of teacher certification; graduating teacher satisfaction level; employer satisfaction survey of graduates; number of students who have completed the education program; programs review (percentage of programs approved by the state); diversity of graduating teachers population; High Need Content – whether the institution has 35 percent or more students with a content specialty area, such as special education or mathematics, that are high need subject areas.
Lee Davidson, chair of the Department of Teaching, Learning & Curriculum, says the high performance of their students is due not just to the classes taken in the School of Education, but also to other academic disciplines on campus on campus.
"Our students work hard, study well and learn a lot, not just in their education classes, but in every other class they take," he says. "We work hand-in-hand with the professors in the College of Arts and Sciences to make this success possible."
Their score of 68 for the 2011-2012 school year places them in second place, tied with five other schools including University of Michigan.
"We're proud of our high standards," says Jeffery, "and we're proud of our students who consistently meet those high standards."

Photo: James Jeffery, dean of the School of Education