Death of Recent Andrews Graduate
Top Headlines
Date:
September 1, 2010
Contact:
pr@andrews.edu
Website:
Phone:
It is with heavy hearts we share the following news:
Andrew Anthony Campbell, 32, a resident of Garland Apartments and an Andrews University graduate, died unexpectedly Tuesday evening, August 31. Campbell had complained of stomach and chest pains and had called for help. Andrews University Public Safety, an ambulance and local law enforcement went to his apartment. Campbell was pronounced dead on the scene. It was later determined Campbell had died of natural causes.

A Celebration Service for Andrew Anthony Campbell will be held Monday, September 13 at the Mississauga Seventh-day Adventist Church, 2250 Credit Valley Rd. (Credit Valley Rd. & Erin Mills Pkwy.), Mississauga, Ontario, Canada. The viewing will be from 10-11 a.m. The Celebration Service begins at 11 a.m.
Memorial Service at Andrews
A memorial service for Andrew Campbell will be held on Sabbath, September 18 at 6 p.m. in the Seminary Chapel on the campus of Andrews University.

Post your memories, tributes or condolences for the Campbell family.

Please keep the family in your prayers during this very difficult time.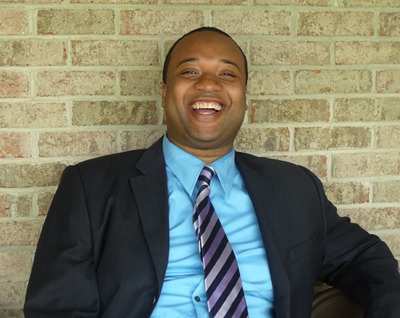 Andrew Anthony Campbell, 1977-2010