Andrews Responds to Katrina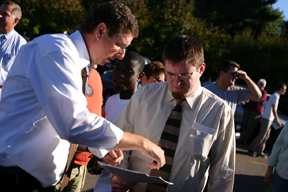 The faculty, staff and students of Andrews University join the rest of the country in prayers of comfort and support to those in the hurricane-stricken areas.
We have recently deployed almost 100 Andrews volunteers who will be assisting in hurricane relief in Mississippi. Volunteers will help with repairs to Bass Memorial Academy damaged in Katrina. They returned on Tuesday, September 6. View story and photos.
The University is also offering to help Adventist students displaced by the hurricane. A cross-campus response team will meet to centralize on-going assistance efforts to the disaster-stricken area.