---
Daniel J. Drazen's Sonic Page!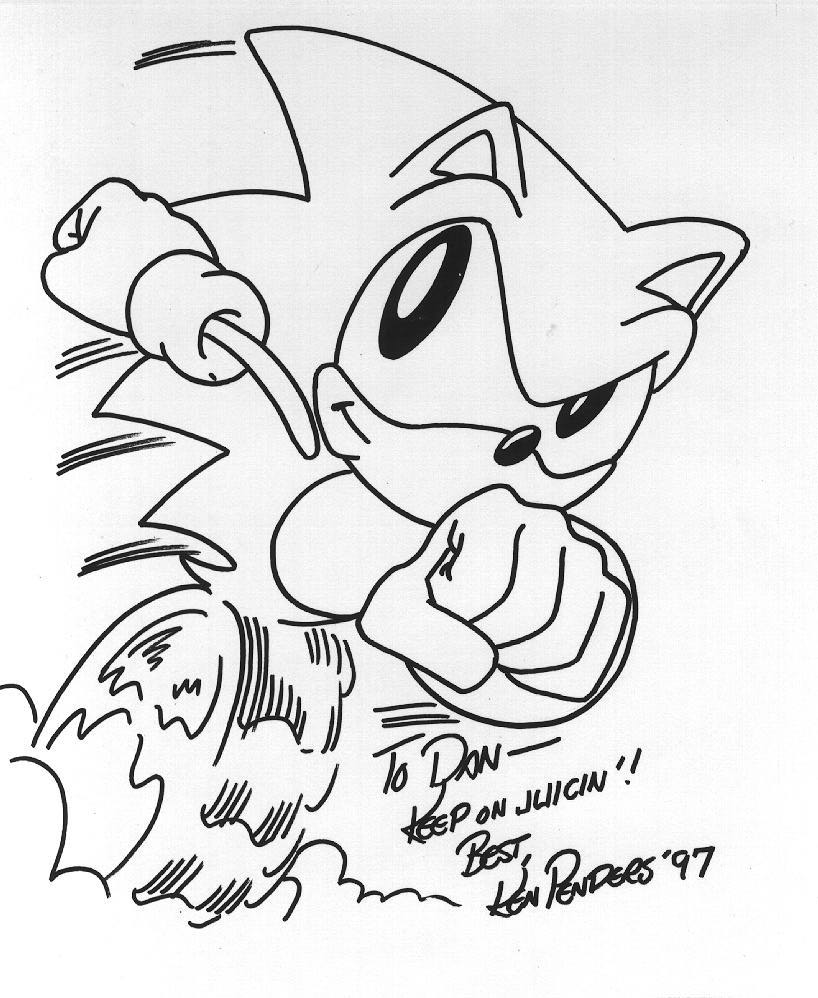 Image of Sonic drawn by Ken Penders at Motor City ComicCon, March 1997

This page is only the beginning; there are a lot of options, but all paths lead to Sonic.

Once Upon A Toon: What's a mild-mannered librarian in his mid-40s doing creating a Website for a character from a video game?

Sally: Dead or Alive?: It was a watershed event in the Sonic comics. It may also have been an editorial miscalculation. Includes access to the Princess Sally Memorial Cybershrine.

Dan Drazen's Sonic Fan Fiction: Having come to know the characters so well, I started writing about them. One of these days I'll run out of inspiration; until then....

Other Stories, Other Storytellers: There are a LOT of other Sonic fanfic writers out there: here are links to stories that I really like and recommend that you read.

"Sonikku, ganbate!": Sonic goes back to his roots in Japanese animation. If you thought he had an attitude here, you should catch his act on the other side of the Pacific Rim!

The Sonic the Hedgehog FAQ File: How old is Sonic? What's Princess Sally's species? When Sonic eats a chili dog, is it anybody he knows?

Links To Other Sonic Sites: This is NOT the only place to find Sonic on the Web. Here are a few more locations.

The Knothole Knews: My reviews of the Sonic the Hedgehog comics published by Archie Comics. Keep a fire extinguisher handy: I do a lot of flaming here.

Sonic Fan Art: Hey, Everybody ELSE has a fan art section! These are my favorites, either sent to me or culled from other sources.

Ruby Echidna's "Endlame!": The "Endgame" story arc was supposed to be one of the jewels in the comic book crown. OK, so maybe it didn't work out that way, but Ruby Echidna's parody is a jewel in itself!
---
DO NOT CLICK HERE!


There used to be a petition to go with this banner, but that connection was severed long ago. So why is the banner still here? Because, in the words of Officer Marge Gunderson, da characters just look so gosh-darned cute dere!
---
Go back to the beginning.