Research News
The following events, awards, and publications represent a sampling of the research activities taking place on Andrews campus. View events archive
Andrews University Summit on Social Consciousness
The Andrews University Summit on Social Consciousness 2014 "The Poor Next Door: Poverty in America," was held from April 9–13. During this summit, expert panelists and presenters addressed issues of poverty, economic inequality, psychosocial and spiritual implications of poverty, poverty reduction strategies, economic growth, etc. View more information
The Passion According to Matthew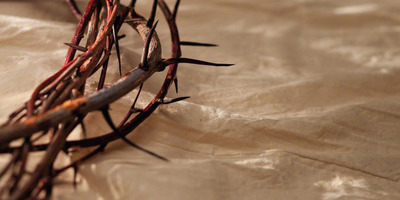 The Department of Music presented a fully-staged performance of J.S. Bach's masterpiece, The Passion According to Matthew, on April 18 and 19 at 7 pm at the Howard Peforming Arts Center. Blending amazing music, probing words sung in English, and a modern staging allowed for a fresh and deeply spiritual encounter with this well-known story. View more information
University Ranking for 2013
Of the 201 institutions formally ranked in U.S. News & World Report as top national universities (there are 276 listed overall, but 75 are either unranked or do not have published rankings), Andrews is listed at #181 this year, an improvement over the 2013 rankings. View article
Celebration of Research

The most recent episode of AU News featured the Celebration of Research, which took place at the beginning of November. To watch the segment, visit YouTube
Music Professor Performs in Europe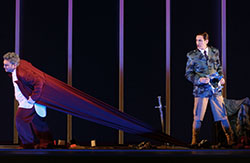 New to the Andrews University faculty, Charles Reid, classical performer of opera and oratorio, has already demonstrated his immense talent by currently singing Don José in Georges Bizet's opera "Carmen" at Theaterhagen in Hagen, Germany. Commuting between performances and the Andrews campus, Reid serves as associate professor and artist-in-residence as well as coordinator of vocal studies for the Department of Music. View Article
A sample of the performance can be viewed on YouTube.
Celebration of Research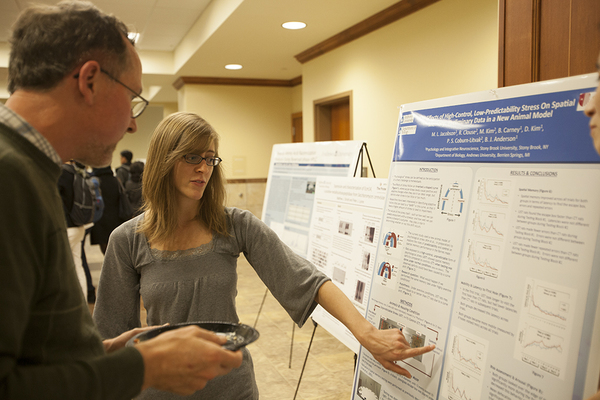 The Fifth Annual Celebration of Research, a campus-wide event that showcases the culture of research and creative scholarship at Andrews, took place on November 1 at Buller Hall. Graduate students joined the Andrews University Faculty in presenting their research at the Celebration. The Plenary Presentations were given by the winners of the Siegfried H. Horn Excellence in Research and Creative Scholarship Award. View Program
Andrews Autumn Conference
The Eighth Annual Andrews Autumn Conference on Religion and Science was held on October 26 in the Julian Thompson Amphitheater. Speakers included Andrews professors Karl Bailey, of the Behavioral Sciences Department, Ante Jeroncic, of the Religion and Theology Department, as well as Steve Harnish, Professor of Mathematics at Bluffton University, and Paul Keim, Professor of Bible and Religion at Goshen College. The topic was "Faith and Reason: The Foundations of Religion and Science." View Program
Hansen Wins Grand Prize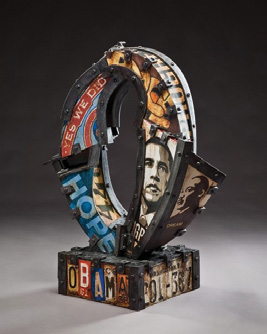 Steve Hansen, Professor of Ceramics and Art History, recently won the Grand Prize at the Michiana Annual Arts Competition for his piece, "Problem Girls," which is on display through August 4 at the Box Factory for the Arts. Hansen's work is supported by an internal Faculty Research Grant. An article on his award can be found in the Herald-Palladium. View Article
In the same event, Marc Ullom, assistant professor of photography, won Best of Category for his piece "Evidence #43." His work is also supported by an internal Faculty Research Grant. View Winners
Photo: Hansen's "Obama Commission 2008." (Photo courtesy of Steve Hansen)
Journal Wins Distinguished Achievement Award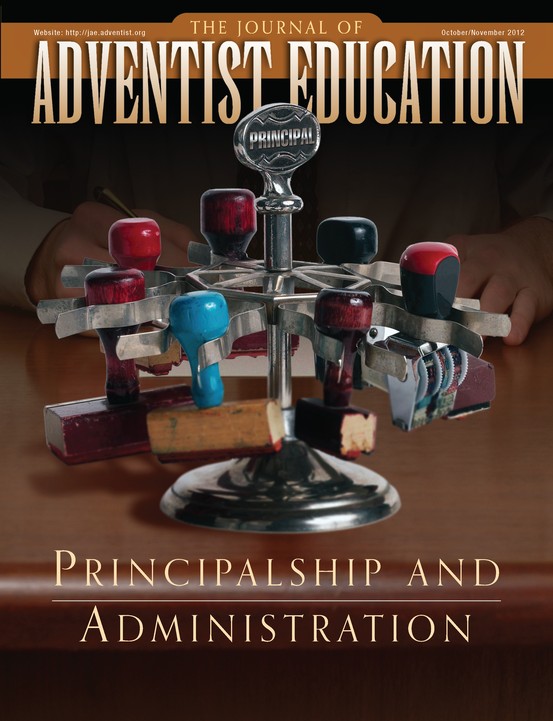 The Journal of Adventist Education won the Distinguished Achievement Award for Whole Publication Design for its theme issue "Principalship and Administration" (Oct/Nov 2012) from the Association of Educational Publishers Tuesday evening, June 4, 2013. Janet Ledesma, associate professor of leadership and Educational Leadership coordinator in the Leadership Department guest edited and coordinated the entire issue.
View sample article from this issue
Recent Publications
Article by Andrews Alum chosen Math Article of the Week
An article published by Andrews alum Danielle Burton (BA English, French, Mathematical Studies 2008; MS Mathematics and Science 2013) and Mathematics Professor Shandelle Henson was chosen as the Mathematics Article of the Week from all Taylor & Francis journals. The article, "A note on the onset of synchrony in avian ovulation cycles," was published in the Journal of Difference Equations and Applications. View Article
Journal of Adventist Education Special Edition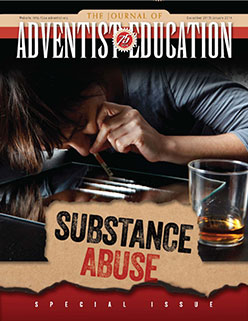 Duane McBride, Research Professor of Sociology and Director of the Institute for Prevention of Addictions, co-edited and coordinated the Journal of Adventist Education December 2013/2014 special issue on Substance Abuse. Authors include Andrews alum Olivia Titus, as well as Judith Bernard-Fisher, Director of the Counseling and Testing Center, professors Alina Baltazar, Curtis VanderWaal, Margaret Howell, Desiree Davis, Harvey Burnett Jr., Krista Cooper, Laura Racovita-Szilagyi, Gary Hopkins, Duane McBride, and students Kathryn Conopio and Alissa Mayer. View JAE webpage
MEASURE Evaluation
Joel Raveloharimisy, Director of Community & International Development Masters Program,co-authored an article entitled, "The Influence of Family Dynamics on Contraceptive Use in Madagascar and the Ensuing Impact on Family Well-Being." The article is the product of research supported by the MEASURE Evaluation PRH and USAID. View Article
Article in the North American Journal of Psychology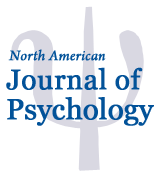 Herb Helm, Professor of Psychology, and Karl Bailey, Associate Professor of Psychology, recently published their article "Perceived Benefits of Presenting Undergraduate Research at a Professional Conference" in the North American Journal of Psychology. View Article
Article in the International Journal of Emergency Mental Health and Human Resilience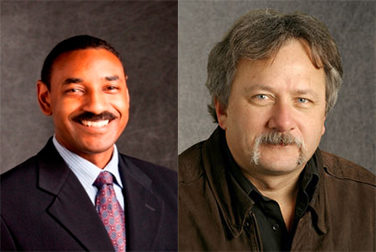 Harvey Burnett, Assistant Professor of Psychology, and Herb Helm, Professor of Psychology, co-authored an article entitled "Relationship between Posttraumatic Stress Disorder, Resilience, and Religious Orientation and Practice Among University Student Earthquake Survivors in Haiti." The article was recently published in the International Journal of Emergency Mental Health and Human Resilience. View Article
Foundations of Web Design Textbook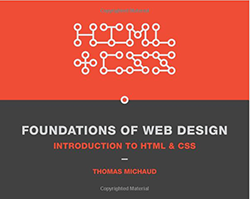 Thomas Michaud, assistant professor of web design at Andrews University, published his first textbook, Foundations of Web Design: Introduction to HTML and CSS, in August 2013 through Pearson Education. View Article
ASOR100
Archaeology graduate students, Jared Wilson, Christine Chitwood, and Jeff Hudon, have been working with Dr. Øystein LaBianca to create a Wiki that highlights the research projects of the American Schools of Oriental Research (ASOR) in the Middle East and North Africa. View the website
Article in Dialogue Magazine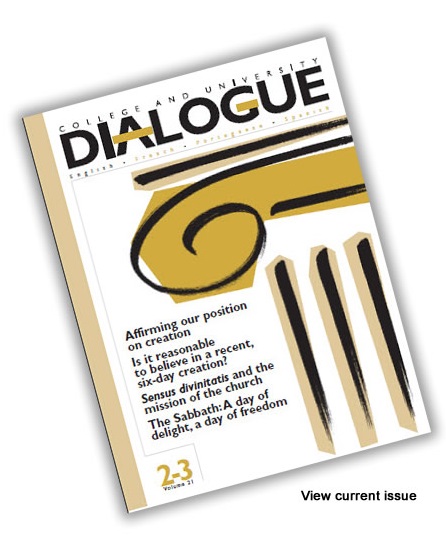 Dr. Karl Bailey, associate professor of psychology, recently published an article entitled "You, your neurons, and free will: Concerns about reductionism and the popularization of cognitive science" in Dialogue Magazine. The article can be found in volume 25, issue 1. View Article
Article in Physiological Entomology

Dr. John Stout, Professor Emeritus of Bioloy, and Dr. Gordon Atkins, Adjunct Professor of Biology, are co-authors on a recent publication in Physiological Entomology. The article is entitled "Processing of model calling songs by the prothoracic AN2 neurone and phonotaxis are significantly correlated in individual female Gryllus bimaculatus." The publication describes the findings of the most recent cricket research that is beng done here at Andrews. View Article
Articles in the Journal of Biological Chemistry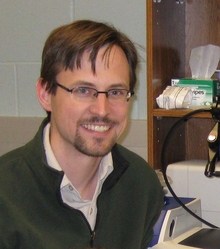 Dr. Peter Lyons, of the Biology Department, was the senior author on a recent publication in the Journal of Biological Chemistry. The article, entitled "Zebrafish cytosolic carboxypeptidases 1 and 5 are essential for embryonic development" was published September 10, 2013. View Article
Dr. Lyons was also the co-author of "Cytosolic carboxypeptidase 5 removes alpha- and gamma-linked glutamates from tubulin," which appeared in the same issue. View Article
Articles in Natural Resource Modeling and Northwestern Naturalist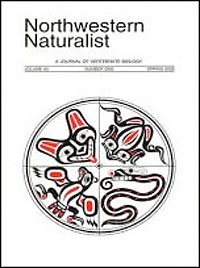 The research of Dr. Jim Hayward, of the Biology Department, and Dr. Shandelle Henson, of the Mathematics Department, was published in two articles in the Northwestern Naturalist (94:67-75; 147-150). The first article, "Mating patterns and breeding success in gulls of the Larus glaucescens-occidentalis complex, Protection Island, Washington, USA," was co-authored by undergraduate student Andre Moncrieff and Andrews alumna Libby Megna. View Article
The second article, "Egg mass in Glaucous-winged Gulls (Larus glaucescens) as a function of length and width," was coauthored with undergraduate student Melissa McCormick. View Article
A third article, entitled "A method for predicting harbor seal (Phoca vitulina) haulout and monitoring long-term population trends without telemetry," is in press and will be published in Natural Resource Modeling with undergraduate Matthew Chacko as a co-author. View Article
Article in the Journal of Policy Practice

The Institute of Prevention of Addictions' latest publication, "Smurfing in Small Toxic Meth Labs: Impact of State Methamphetamine Precursor Policies," appeared in the latest issue of the Journal of Policy Practice (12:231-255). The article is from a project supported by the National Institute of Justice. Contributing authors include Social Work professor and Associate Director of the Center for Drug Policy Research, Dr. Curtis VanderWaal, and Dr. Duane McBride, Behavioral Science professor, Executive Director of the Institute for prevention of Addictions, and Director of the Center for Drug Policy Research. View Article