News and Events
MLS Student Presentation:
Joshua Szynkowski, senior chemistry major, is presenting a talk on the biochemistry, organic chemistry, and public health aspects of the synthesis of methamphetamine.
Please come and join us, we would love to have you.
Thursday, 4:30 p.m., in the Chemistry Amphitheater (Halenz Hall 107)
School of Health Professions Vespers 2013
The School of Health Professions (SHP) Club has had two vespers programs so far this year, one that was led by faculty and staff and one that was entirely student led. The first vespers, held in January, was held in PMC Commons where SHP club members enjoyed a warm homemade soup dinner and the company of their classmates. The club members also brainstormed ways they can be more active in the community and use the skills they are learning in class to be of service. The second vespers was held in Dining Services and club members led the program through singing and speaking. It certainly is a great experience to come together as a group of future health professionals and praise God for all of the gifts and talents He has given us.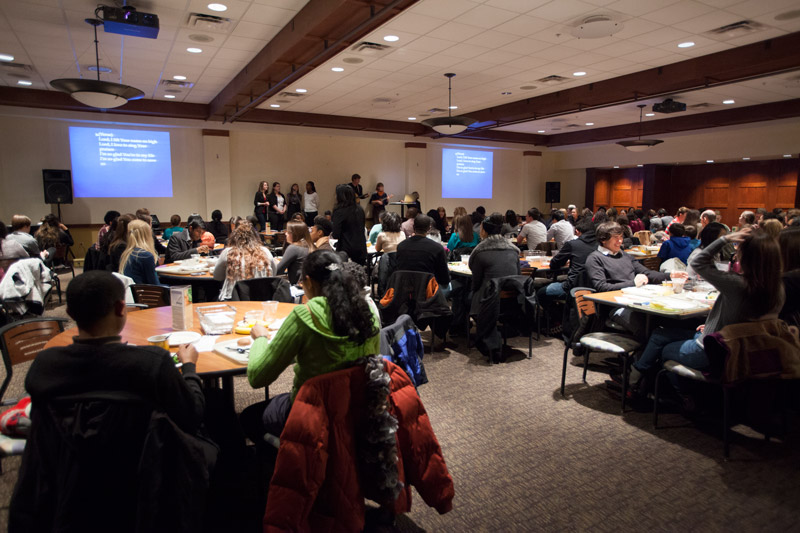 Advisor Visit March 2013
On March 7, 2013, health professions advisors from four local colleges visited our campus to receive information about our health professions programs through departmental presentations and tours. It is our hope that by informing these advisors about how Andrews University can help their students meet their academic and career goals, they will continue to share information about our programs with their students who are looking to transfer to an institution where they can complete the professional or graduate phase of their program
Graduation May 2013
/graduation/schedule/index.html
August 13, 2012
August 5, 2012