Programs & Events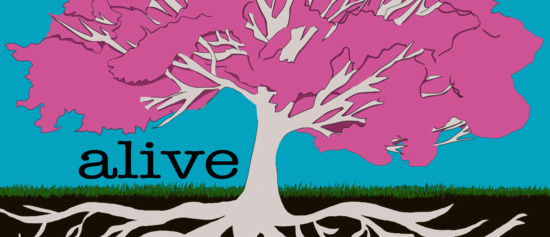 Presentations & Workshops
September 24, 2013
Building Friendships and a Sense of Community on Campus
Learn ways to connect with others in a meaningful way.
October 1, 2013
Be Aware, Show you Care: Understanding & Preventing Suicide
Learn to recognize symptoms of depression and suicidal ideation, how to approach a friend or family member you are concerned about, and where to refer them for further help.
October 29, 2013
Facebook, Lonliness, and Self-esteem
Recent research shows a connection between negative and passive styles of engagement on facebook and feelings of loneliness and low self-esteem. Learn ways to improve positive engagements in social media while remaining connected in real life.
November 5, 2013
Learning to Control Test-Taking Anxiety
Improve your ability to manage anxiety when taking exams or speaking in public.
January 28, 2014
Boost your Psychological and Spiritual Resilience Management
Discover the psychological and spiritual strategies that can help you to bounce back during a difficult time and assist you in coping effectively.
February 4, 2014
Healthy Relationships: How to Make them Thrive
Learn to identify characteristics of healthy and unhealthy relationships and discover how to improve the quality of the ones you have.
March 4, 2014
What's Love Got to Do with It? Understanding and Preventing Date/Acquaintance Rape
Learn about the

about myths and facts of sexual assault. Sexual violence can happen to anyone at anytime.
March 11, 2014
Alcohol, Drugs, and College Life: What you Need to Know
Learn about the impact of drinking in college students and sharpen your awareness about how to keep your mind and body healthy.
National Awareness Events for 2013-2014
October 10, 2013 (Thursday)
National Depression Screening Day
Save the date! Engage with your community and raise awareness about depression and the impact it has on college students. Take an in-person or an online screening.
February 23 - March 1, 2014
National Eating Disorders Awareness Week
Celebrate your body, practice acceptance, enjoy good self-esteem. Learn about the impact of eating disorders on college students. Take in-person or online screenings. Identify where to go when you or a friend need help.
March 12, 2014
National Alcohol Screening Day
Health & Fitness Expo
Sunday, September 29, 2013, 9:30am-1pm
This year

, the Counseling & Testing Center is joining other university departments to host our first Health & Fitness Expo. This is the university's homecoming weekend and there are plenty of activities for students and alumni, including a 5/10K Run that will start before the Expo. As participants end their run/walk, they can engage with the expo. We are planning activities for the whole family. Stay tunned.