Transfer of Credit
transferring in? no problem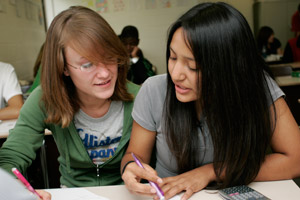 Andrews Academy accepts transfer credit within normal and appropriate limits from established secondary schools and applies it to the student's Andrews Academy transcript. The Academic Affairs Committee is responsible for monitoring the application of such credit. The Carnegie unit is the basic guide in assigning or calculating credit.
Andrews Academy accepts up to a maximum of six units of credit per year transferred from international students and from school systems where student programs generate credit beyond the usual 6.0 credits. Correspondence credit from an accredited school for a student-in-residence is also accepted but is limited to two credits during the four-year period of enrollment. Structured and planned home schooling experiences may be translated into academic credit by the process described in the Home School Credit section (see below).
Andrews Academy reserves the right to determine which correspondence courses, coursework completed by home schooling, and courses taken through other accredited institutions are acceptable to meet the published graduation requirements.
Learn more about the process of transferring credits from the following: