Employment
want to work with us?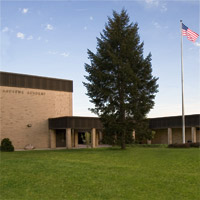 FACULTY & STAFF POSITIONS
Andrews University is the employer for all Andrews Academy personnel. Available positions are listed on the Andrews University Office of Human Resources website. New jobs are posted as they become available.

Those wishing to apply for any of the posted positions should fill out the online employment application on the job listing found here.

Once the Office of Human Resources has received the application, it will be forwarded, along with a resume if the applicant so wishes, to Andrews Academy. The Academy Personnel Committee will analyze the applicants and set up interviews as appropriate. Applicants may contact the academy to make them aware of their interest in a position. If you have not received a reply after a reasonable time, please call us at (269) 471-3138 or send us an email academy@andrews.edu.

If you have any questions regarding the employment application process, please give the Office of Human Resources a call at (269) 471-3570, or contact them by email at: employment@andrews.edu.