Interests and Abilities
learn more about yourself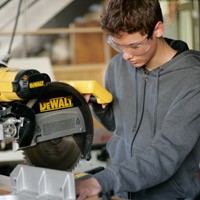 Andrews Academy students learn about themselves through the following required tests:
DIFFERENTIAL APTITUDE TEST (DAT)
The DAT: an aptitude and career interest test scoring on eight areas such as mechanical, verbal and math reasoning skills. It seeks to identify aptitude strengths and relate those to careers—making it a great springboard for career exploration.
STRONG INTEREST INVENTORY (SII)
The SII empowers students to discover their true interests so they can better identify, understand and often expand their career options. The SII generates an in-depth assessment of interests among a broad range of occupations, work and leisure activities, and educational subjects.
Students also have the opportunity to do personal career research. Contact our office to learn about additional resources.