Chorale
join your voices
Andrews Academy has always had a chorale group. Over the years it has expanded, and now holds a membership of more than 50 students. They practice twice a week and perform both locally and throughout the Midwest.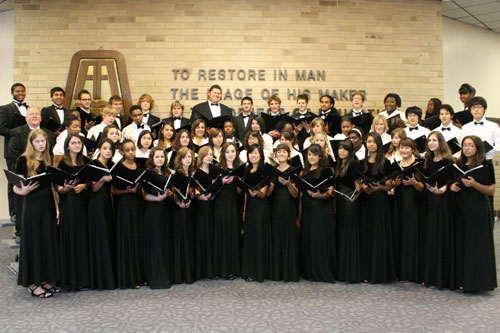 2009-10 PERFORMANCE SCHEDULE
In addition to performing in local area churches and at school performances such as Feast of Lights and Spring Concert, the Chorale is planning a spring tour.