Orchestra
winds and strings
The Andrews Academy Orchestra has been performing for over 20 years. They've traveled and performed both in the Midwest and locally. Typically the orchestra has over 50 members and comes together to practice twice a week, at 7:10 in the morning. You can see that these students are very dedicated!
CURRENT ORCHESTRA MEMBERS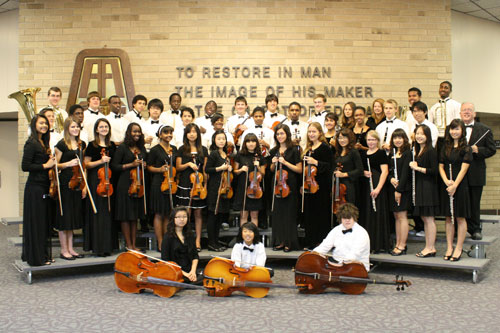 2009-10 PERFORMANCE SCHEDULE
In addition to performing in local area churches and at school performances such as Feast of Lights and Spring Concert, the orchestra is planning a spring tour.