Silhouettes
vocally talented
The Silhouettes, a small select group of singers, was established at Andrews Academy in the 1966–1967 school year. This first group, 16 in number and directed by Patricia Watts, toured to New York City and sang on a Faith For Today telecast. Since that beginning, scores of AUA and AA students consider their membership in the Silhouettes a highlight of their academy experience.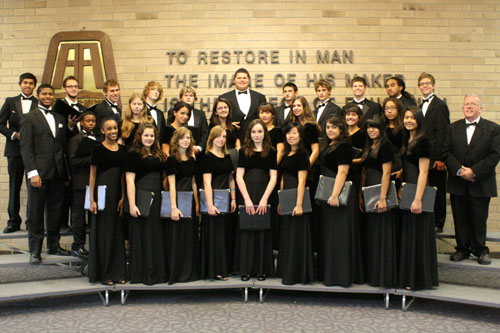 2009-2010 Silhouettes

In addition to performing in local area churches and at school performances such as Feast of Lights and Spring Concert, the Silhouettes are planning a spring tour.