SOW Safari
service.outreach.witness.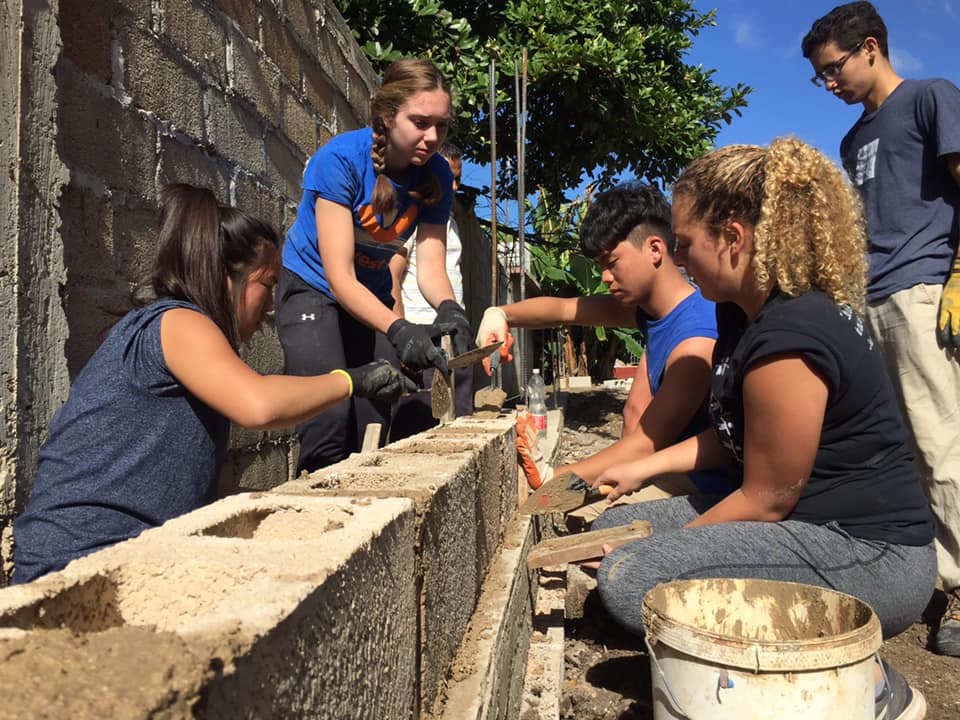 SOW Safari, Andrews Academy's biennial two-week mission trip, has been an important part of Andrews Academy's mission since 1986. The name, SOW Safari, speaks to the reason for these trips: Service through construction on a church or school building, Outreach through Vacation Bible Schools, and Witness through evangelistic efforts. To date, several hundred people have been baptized through the evangelistic component of these trips, including some of the students themselves!
From December 25, 2018, to January 7, 2019, a group of 63 AA students and sponsors served in Cuba. It was an amazing opportunity for them. If you reflect back a few decades, who would have thought that a church school group of students from the USA would be participating in a mission trip to Cuba! God has opened many doors.
The people there were incredibly warm and hospitable, and the SOW participants had a wonderful experience there. God blessed during this trip. We thank Him for the life changing experiences of this trip, not only on the children in Cuba, but also in the changed lives of those who served.
While in Cuba, the SOW Safari group worked at three different sites. One site was the conference office in the city center, where they helped build a kitchen and cafeteria facility. Another group helped construct some buildings at Cuba's first Adventist youth camp, where land was recently acquired. The third group helped build a home church structure at a church member's home. Church members have been meeting in someone's home but have outgrown the space. They cannot build a church on property owned by the Adventist church; however they are able to build in the back yard of privately owned land. Andrews Academy students helped to build the two story structure which will be a place of worship for this growing congregation.
Our AA young people put on both an evangelistic series for the adults and conducted VBS for the children. As some students summoned up the courage to tell Bible stories for the first time for groups of children, others preached their first-ever sermon. Vacation Bible School programs included singing, Bible stories, crafts, and playing games with the children. The supplies for the VBS program were created by the students and were left with the children there so that they can continue to participate in the VBS experience.
For many more photos and details of this mission trip, please go to Facebook.