Pool and Aquatics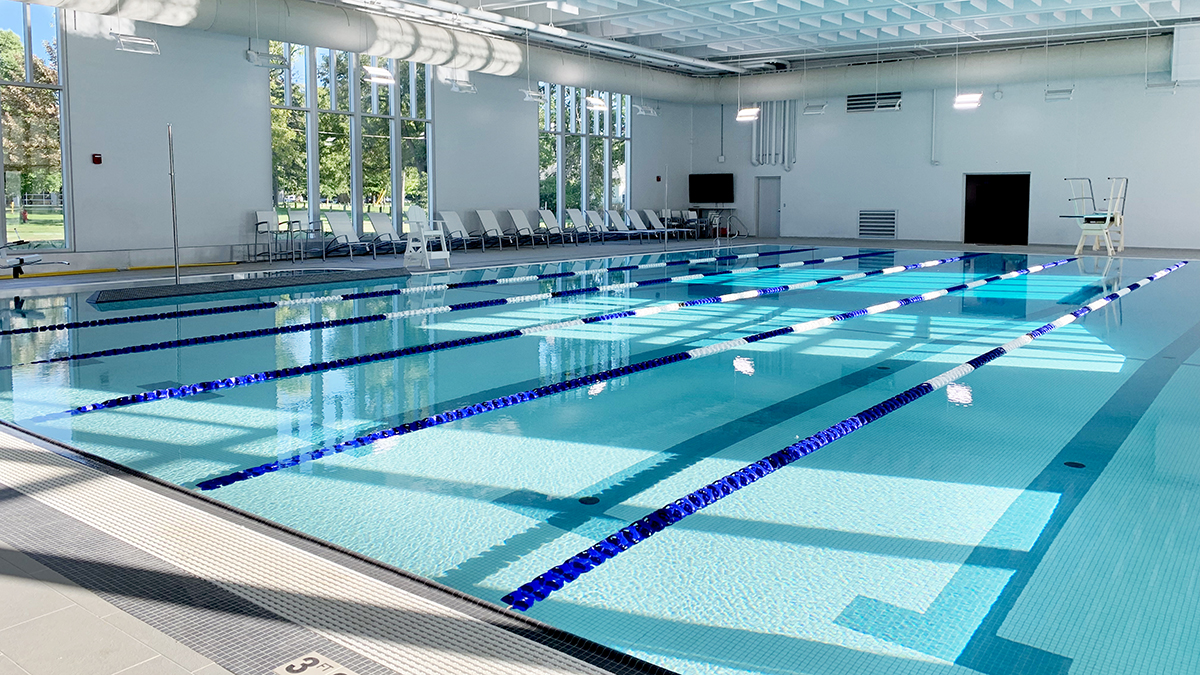 Summer Family Pool Membership
Our Summer Family Pool Membership will return this summer! All household members can enjoy our aquatics programs for only $50 a month, available May 15-July 31. Membership includes:
Open Swim
Lap Swim
Wibit Inflatable Obstacle Course days
Healing Oasis access for ages 16+ (14-15 with parental supervision)
Private swim lesson discounts
1 free month of full-membership for primary members.
To request membership, click here.
NEW POOL FEATURE!
Come to one of our Wibit Sundays to experience our new AquaTrack obstacle course. It will be available during OPEN SWIM. Free for members, but day passes are also available. Upcoming Wibit dates are May 15. We hope to see you there!
Please note all children under 14 will need to be swim tested to use the Wibit since it is a deep water feature.
For more rules and requirements on what the Wibit AquaTrack is check it out on our "Pool Rentals" page below.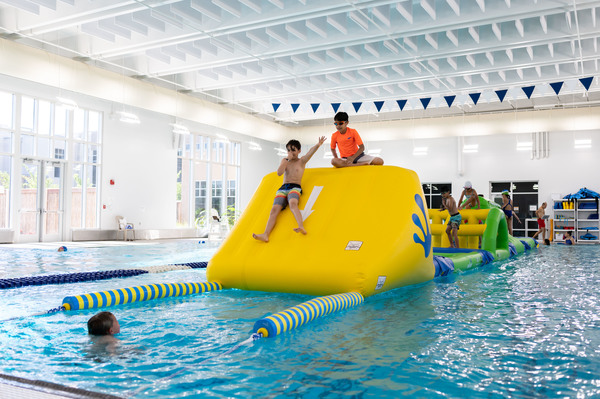 Pool Guidelines & Info
The Andreasen Center for Wellness aquatics program offers a variety of opportunities to meet the needs of a diverse community. This includes fitness classes, play time for families during open swims, and lap swim.
Our friendly, fully certified staff will not only greet you but will provide a safe place to have fun.
Before you grab your towel, here are some important things to know:
Due to limited capacity, reservations are required for all lap swimmers. Reservations may be made in the schedule feature of the app, or by calling the front desk (269-471-6090)
Use of the pool requires an active membership, week pass, day pass or family pool pass.
The Healing Oasis are for ages 14+ only.
All children under the age of 14 MUST be accompanied by a parent or guardian.
Children who pass a swim test may swim independently, but their parent/guardian MUST remain in the facility.
Swim tests will be available during open swims.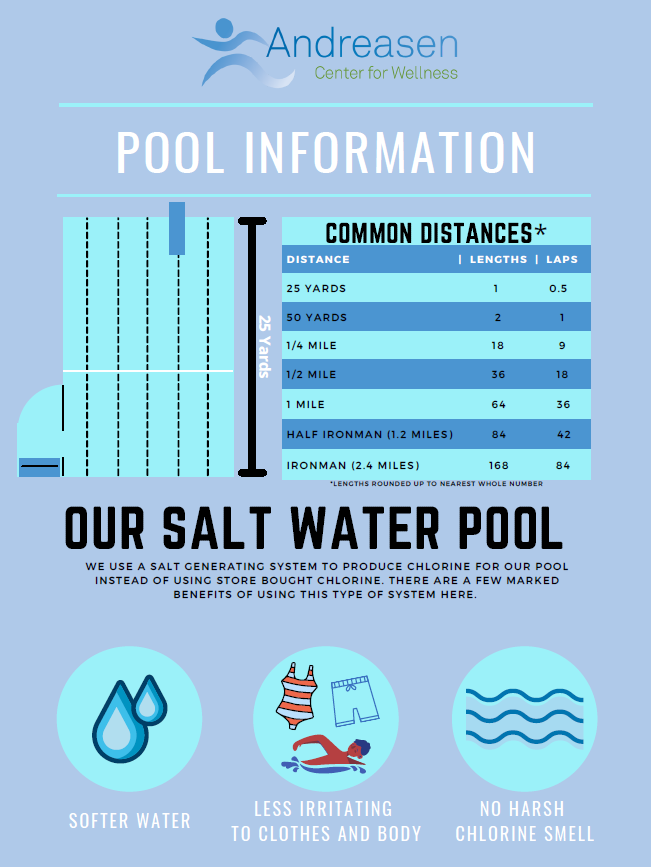 Swim Programs/Lessons
For all swim programs available in 2022 click here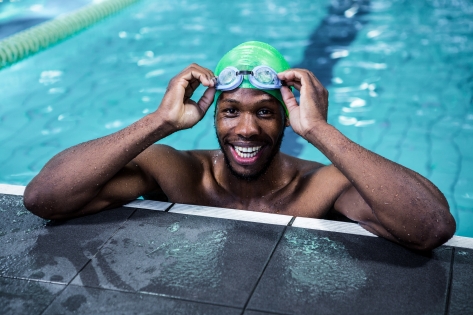 Pool Rentals
For pool rentals available in 2022 click here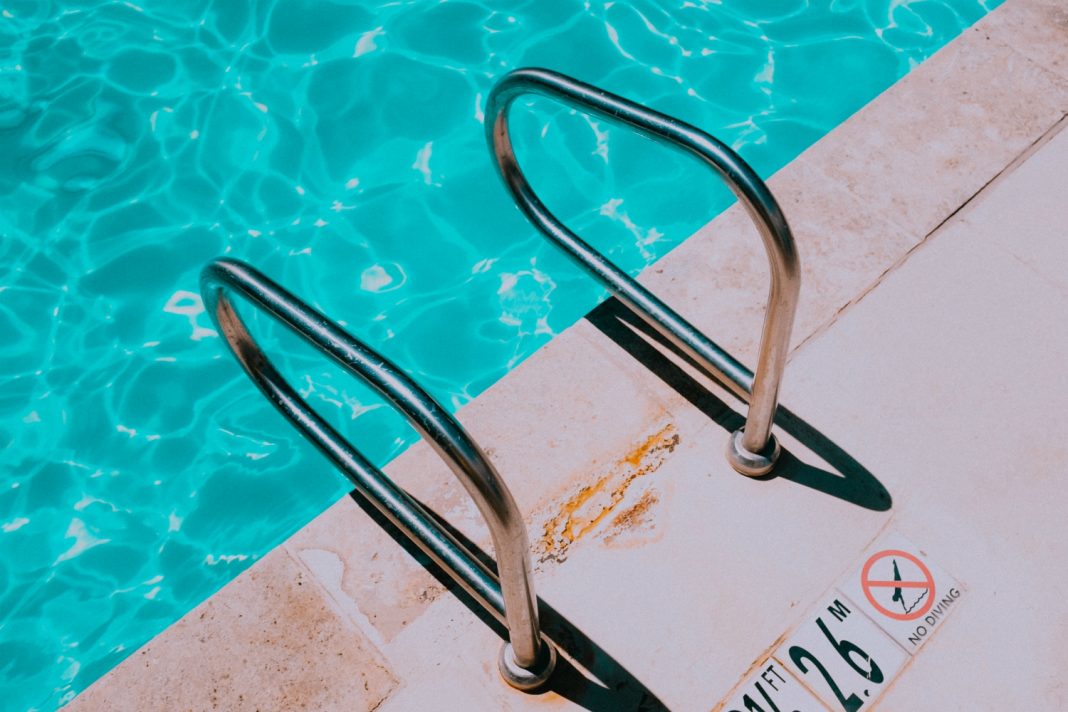 Canoe Rentals
Canoe rentals are offered on a first come, first serve basis to current Andrews University students, staff, and affiliated churches or groups.
For more information please click here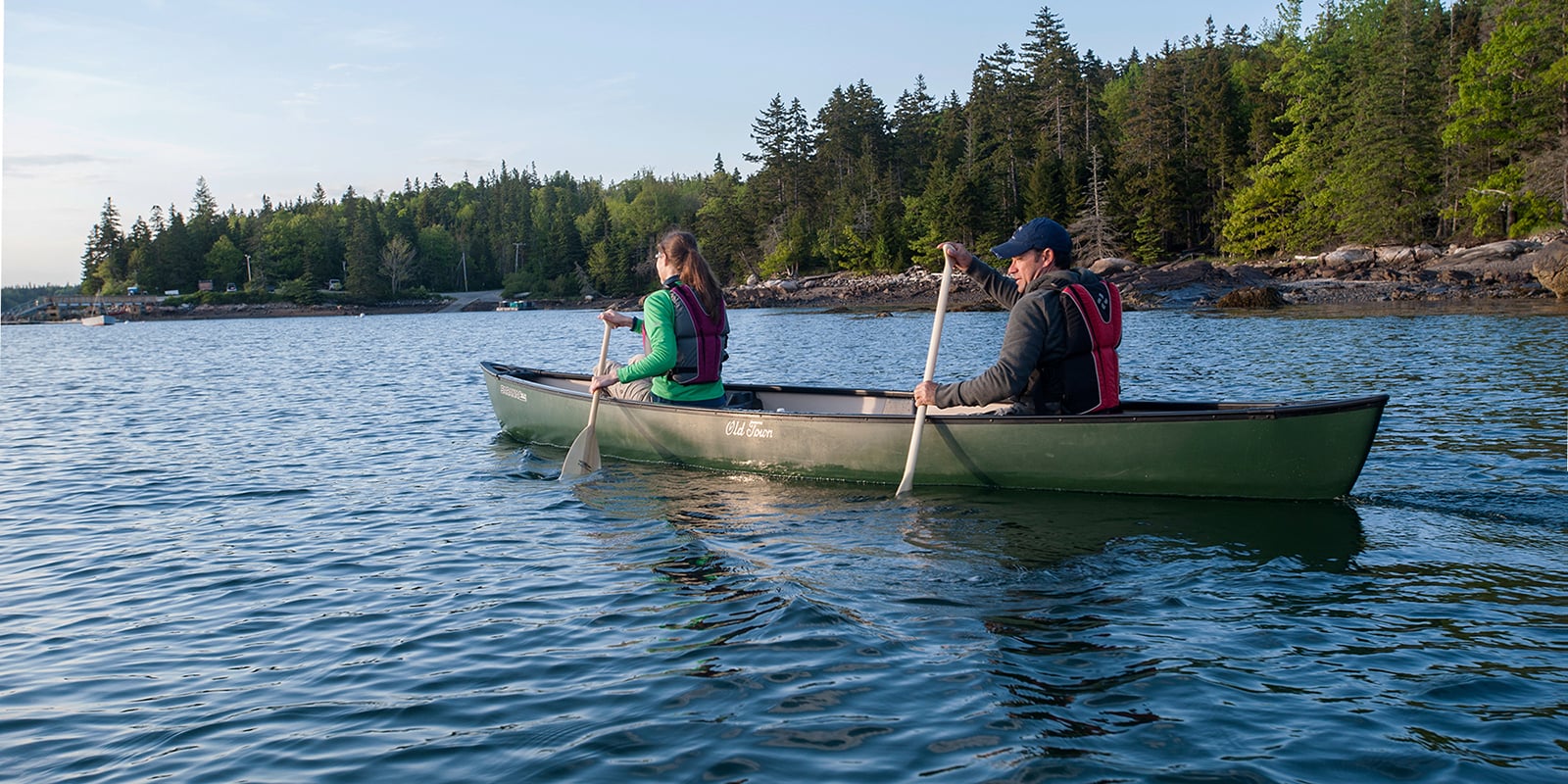 Mannequin/CPR Equipment Rental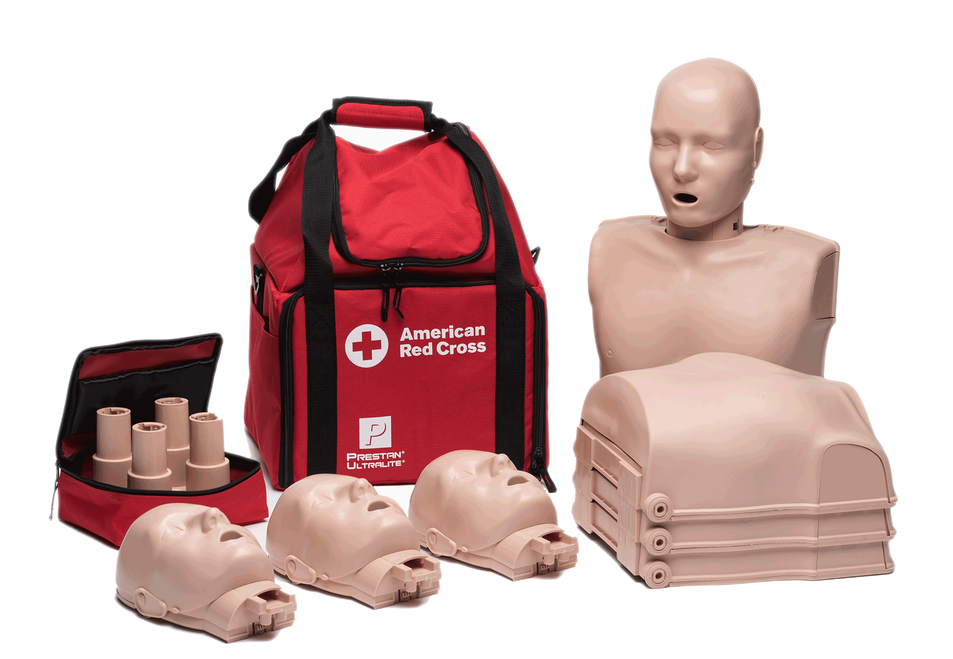 Rental of equipment for CPR/AED certificaiton is available.
Register HERE
1-16 manikins $110
17-32 manikins $180
1-16 AEDs and up to 32 BVMs $40

25% discount for university groups/departments renting manikins, use code AUDEPT.

Contact learn2swim.coordinator@gmail.com or phone 269 471 3257.