MA Educational Psychology
Apply for this upcoming semester!
Program Coordinator: Dr. Nadia Nosworthy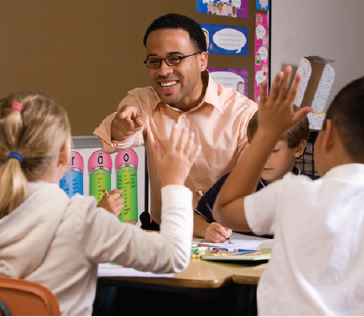 Overview
Educational psychology is a broad field of study, which will open a wide range of employment choices. An MA in Educational Psychology can enhance your preparation to work in family life education, training programs in business and industry, early childhood education programs, special education centers, research related to schools and to human growth and development, the construction, administration, and evaluation of tests, student residence hall directors, and classroom teaching at elementary, secondary, and higher education levels. The MA in Educational Psychology can be the first stage en route to obtaining the EdS in School Psychology or the PhD in Educational Psychology.
Program Information and Handbooks
Educational Philosophy and Training Model
Training for this field is designed to promote the balanced development of the physical, mental, social, and spiritual nature of persons. Preparation for the field involves guidance in a wide variety of skills. The training given to students involves imparting a foundational knowledgebase of scientific theory; the intervention techniques of traditional and current schools of thought; and wide-ranging experience in research development and application. Integrating theory, research, and practice helps give a firm foundation for students to develop the requisite skills and sensitivity to work with individuals from diverse backgrounds and cultures. Students are mentored to become dynamically evolving educational psychologists who dedicate themselves to being life-long learners. They are supported in developing the philosophy of focusing on both normal developmental issues, as well as problems associated with physical, emotional, and mental disorders.
Research Training
Students entering the program are encouraged to engage in research and complete a course in Research Methodology. Faculty serve as mentors to help students become adept at conducting scientific research by working closely with them on projects conducted in topics relating to educational psychology. The program considers educational psychology to be a scientific discipline, and seeks to train life-long learners with a focus on research, practice, multicultural aspects of human behavior, and the science of the mind. Students are encouraged to find projects which they can contribute to and become involved in. The Office of Research and Creative Scholarship provides resources to students interested in developing research projects or contributing to an existing one.
Transfer Credit Requirements
Students wishing to transfer in credits from another university are required to complete a minimum of 80% of their credits in residence at Andrews University. Classes being considered for transfer must meet equivalence guidelines.
Accreditation
Andrews University is accredited by the Higher Learning Commission. It is also accredited by the Seventh-day Adventist Church's accrediting association: The Accrediting Association of Seventh-day Adventist Schools, Colleges and Universities.
Contact
Andrews University Graduate Admissions
269-471-6321
graduate@andrews.edu
Department of Graduate Psychology & Counseling
4195 Administration Drive – Bell Hall 167
Berrien Springs, MI 49104
Phone: 269-471-3473
E-mail: gpc@andrews.edu
Web: www.andrews.edu/gpc
Program Coordinator
Dr. Nadia Nosworthy