Leadership Conference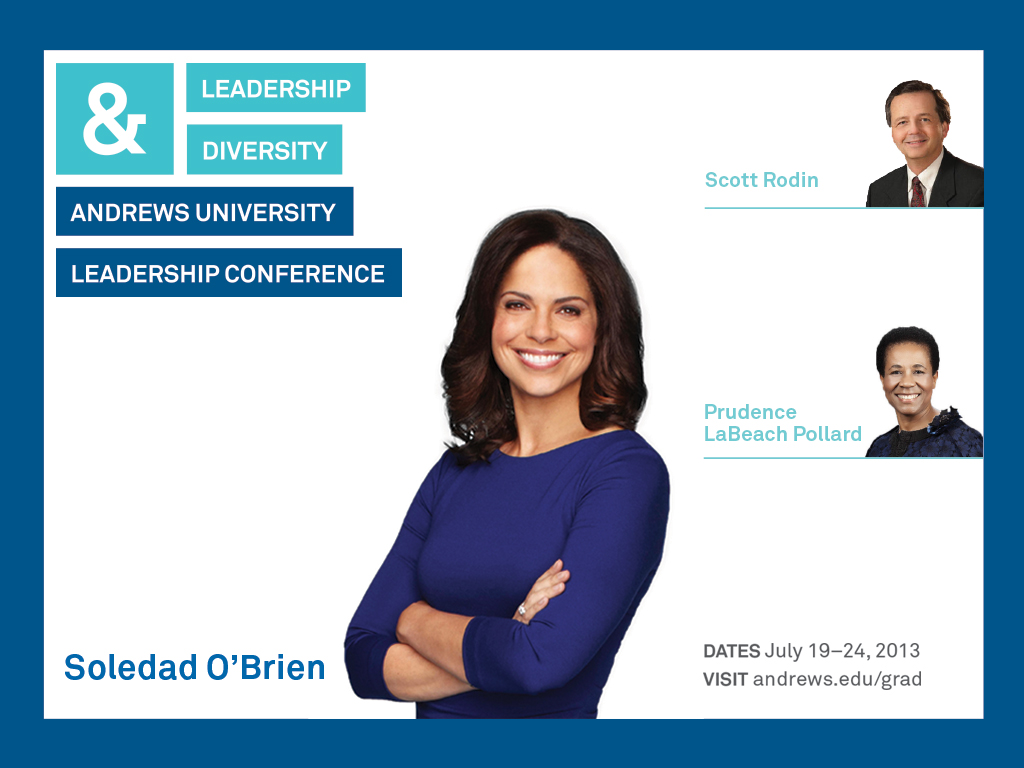 We're happy you were able to join us for the Andrews University Leadership Conference. The conference was held at the Howard Performing Arts Center on the campus of Andrews University from July 19 - 22, 2013, and featured acclaimed broadcast journalist and news host Soledad O'Brien as the keynote speaker. Her presentation was titled "Diversity: On TV and in Our Lives."
The conference began with a three day pre-conference on Spiritual Leadership from July 19th-21st featuring a keynote address by R. Scott Rodin, the author of "The Steward Leader," as well as several interactive leadership presentations and workshops.
The Leadership Conference itself began with an onstage interview with Soledad O'Brien starting at 7:00 pm July 21st at the Howard Performing Arts Center and included stories from O'Brien on issues of race, class, opportunity and poverty as well as breakout sessions and activities.
The conference was free to the public with first come first served seating. An exclusive access option was also available which included catered meals, a copy of O'Brien's new book, and priority seating. The cost for exclusive access registration was $50 for community members, and $35 for Andrews University students, faculty, and staff.
Check back periodically for updates for the 2014 Andrews University Annual Leadership Conference