Educational Effectiveness
SEVENTH-DAY ADVENTIST THEOLOGICAL SEMINARY
OFFICE OF SEMINARY ASSESSMENT
Graduation Rates and Placement Data
The Seventh-day Adventist Theological Seminary assesses educational effectiveness in a variety of ways including our students' graduation and placement rates provided below.
Graduation Rates by Time to Degree
Graduation rates are tabulated on the basis of enrollment and graduation figures.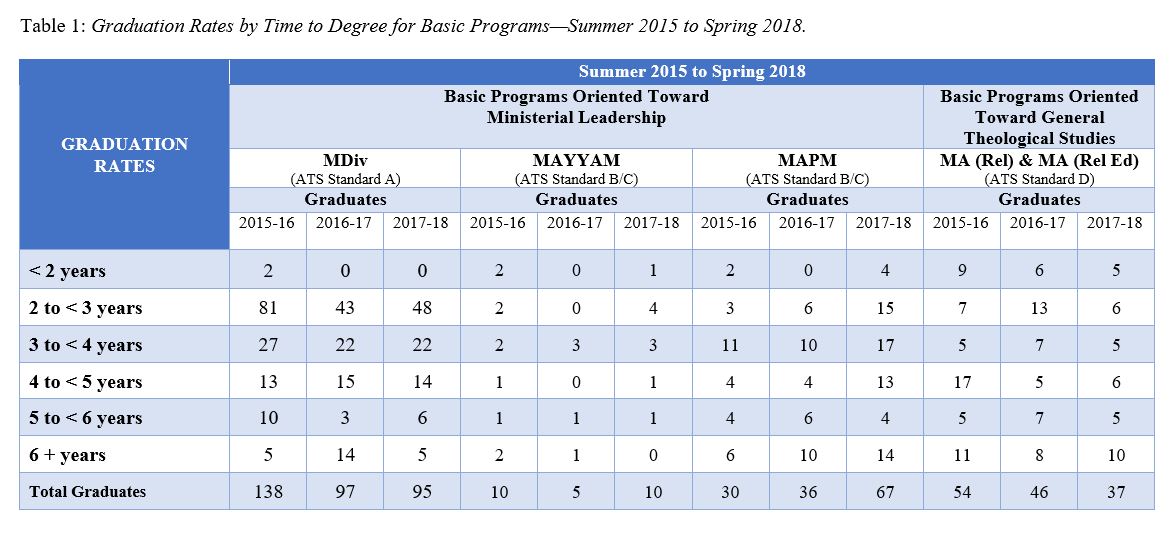 Placement Rates at Time of Graduation
Placement data have been tabulated on the basis of a questionnaire administered to students at the time of graduation.