MA Clinical Mental Health Counseling
Scholarships available for the 2022-2023 academic year!
Program Director: Dr. Brad Hinman
Core Faculty Member: Nadine Isaac-Dennis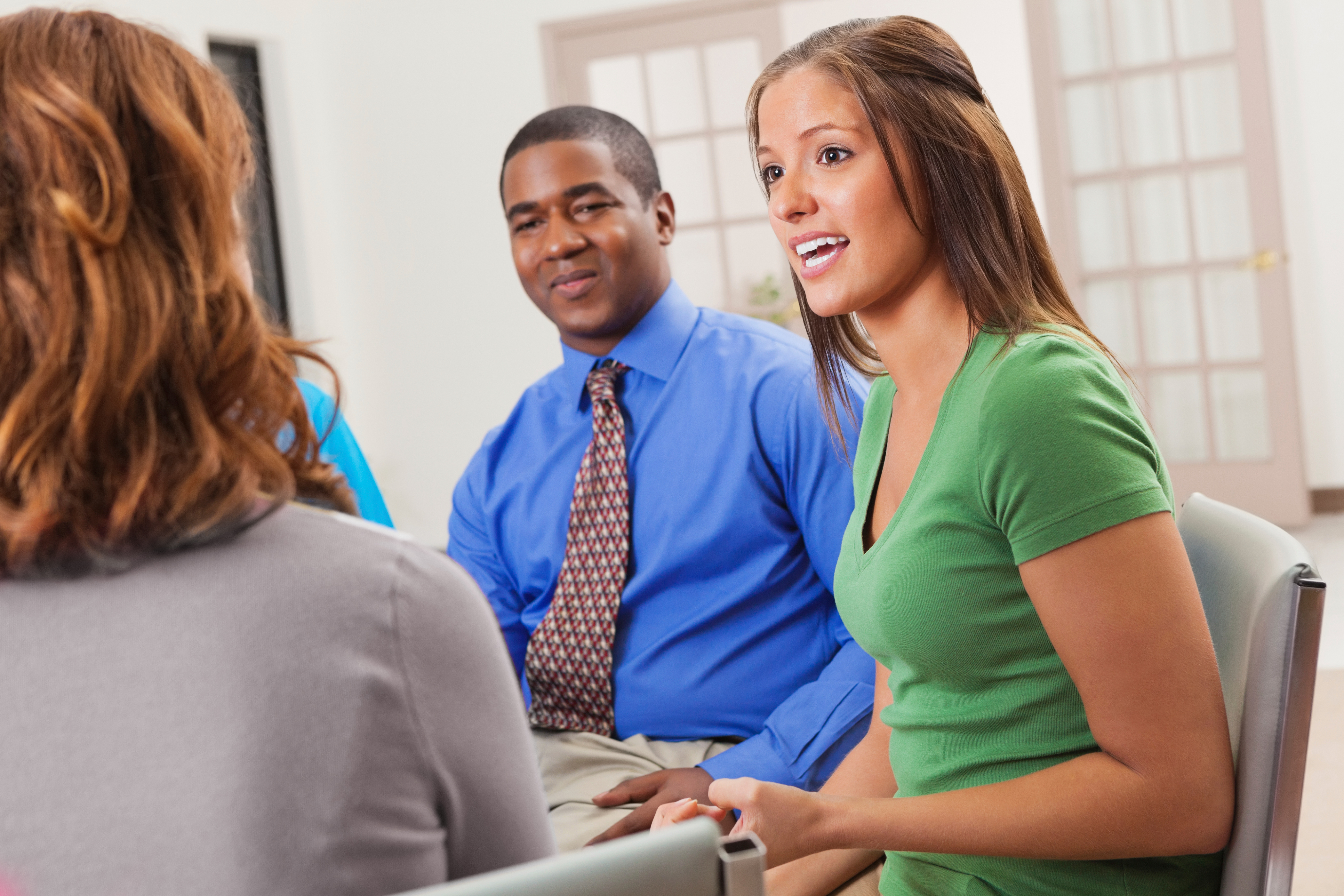 Program Overview
The Clinical Mental Health Counseling program is designed to prepare students to function as professional clinical mental health counselors in community agency and mental health settings, such as: (a) mental health centers; (b) family counseling centers, and (c) solo or group private practice. It is also the intent of the program to prepare graduates for licensure as professional counselors in the U.S. Students should consult with the appropriate authorities regarding requirements in the states or countries in which they wish to engage in clinical practice.
Educational Philosophy and Training Model
Training in this program is designed to promote the balanced development of the physical, mental, social, and spiritual nature of persons. Preparation for the field involves guidance in a wide variety of basic therapeutic skills. The training given to students involves imparting a foundational knowledgebase of scientific theory; the intervention techniques of traditional and current psychotherapeutic schools of thought; and wide-ranging experience in research development and application. Integrating theory, research, and practice helps give a firm foundation for students to develop the requisite skills and sensitivity to work with individuals from diverse backgrounds and cultures. Students are mentored to become dynamically evolving counselors who dedicate themselves to being life-long learners. They are supported in developing the counseling philosophy of focusing on both normal developmental issues, as well as problems associated with physical, emotional, and mental disorders.
Mission Statement
The mission of the Clinical Mental Health Counseling and School Counseling program is to prepare professional counselors who are ethical, creative leaders, lifelong learners, and self-reflective practitioners prepared to work in a multicultural, global community. To prepare professionals who excel as community leaders and advocates, committed to the bio-psycho-social-spiritual development of all persons. To promote wellness and counseling, consultation, and preventive services to individuals, families, groups, and communities in clinical mental health and K-12 settings. These carefully structured training programs prepare students for success, responsible citizenship, and lifelong learning in the field of clinical mental health counseling and school counseling.
Campus Location
Andrews University's campus is located in Berrien Spring, MI, just two hours from Chicago. Founded in 1874, the University offers 130 undergraduate programs and 70 graduate programs.
Clinical Training
Assessment and counseling skills are integrated into a number of courses that students take in preparation for practicum and internship. Students entering the program may begin master's level practicum once they have completed the required prerequisites. The focus of these training experiences, and clinical supervision, is to underscore the importance of accurate diagnosis, reliable and valid assessment, and empirically-supported interventions. All students complete their master's practicum at the Andrews Community Counseling Center. Students are also required to complete a one-year internship prior to graduation with placement out in community mental health settings.
Research Training
Students entering the program are encouraged to engage in research beginning their first year. Complementing these research activities students take a course in Research Methodology within their first year of the program. Faculty serve as mentors to help students become adept at conducting scientific research by working closely with them on projects conducted in school systems and in areas relating to the practice of school psychology. The program considers school psychology to be a scientific discipline, and seeks to train life-long learners with a focus on research, practice, multicultural aspects of human behavior, and the science of the mind. Faculty/student research collaboration is supported through Independent Study-Research Project course options. Current faculty-led research projects can be found here. Students are encouraged to find projects which they can contribute to and become involved in. The Office of Research and Creative Scholarship provides resources to students interested in developing research projects or contributing to an existing one.
Residency Credit Requirements
Students wishing to transfer in credits from another university are required to complete a minimum of 80% of their credits in residence at Andrews University. Fieldwork experiences are not eligible for transfer. Classes being considered for transfer must meet equivalence guidelines.
Additional information on this program, and master's student requirements, can be found in the following resources.
Accreditation
Andrews University is accredited by the Higher Learning Commission. It is also accredited by the Seventh-day Adventist Church's accrediting association: The Accrediting Association of Seventh-day Adventist Schools, Colleges and Universities.
The Clinical Mental Health Counseling program is accredited by CACREP, the Council for the Accreditation of Counseling and Related Educational Programs, a specializing accrediting body recognized by COPA, the Council on Post-Secondary Accreditation.
Contact
Andrews University Graduate Admissions
269-471-6321
graduate@andrews.edu
Department of Graduate Psychology & Counseling
4195 Administration Drive – Bell Hall 167
Berrien Springs, MI 49104
Phone: 269-471-3473
E-mail: gpc@andrews.edu
Web: www.andrews.edu/gpc
Program Coordinator
Dr. Brad Hinman