New SED Faculty Members
The School of Education has been blessed with the addition of three new faculty members this school year - one in the Department of Leadership and two in the Department of Educational and Counseling Psychology.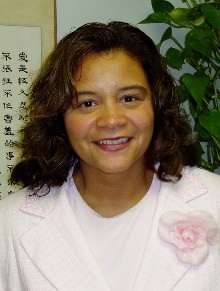 Dr. Janet Ledesma is no stranger to the School of Education, having graduated in August 2011 with her PhD in Leadership. Now she has joined the Leadership faculty as the Coordinator of the Educational Leadership program. A veteran K-12 educator and administrator, Dr. Ledesma has spent 29 years working in Seventh-day Adventist K-12 schools (three years as a teacher and 26 years as a principal).
A dream of Dr. Ledesma's is to develop the first system-wide principal preparation program, one that will convey the message to principals that they are valued, that their work matters, and that the Educational Leadership program is here to support them.
Dr. Ledesma and her husband, Rick, have been married for 22 years. They have two children - Christian, 18, and Ariana, 16 - who are both attending Forest Lake Academy in Florida.
Brad Hinman also joined the School of Education last summer. He is a new Assistant Professor in the Department of Educational and Counseling Psychology and is the Coordinator of the School Counseling Program. Mr. Hinman brings with him his expertise as a private practice counselor specializing in marriage and family therapy, child and adolescent behavior disorders, domestic violence, and sexuality issues. He holds professional licensure through the State of Michigan as both a Licensed Professional Counselor and a Limited License Marriage and Family Therapist.
Mr. Hinman is working on his dissertation at Western Michigan University in Counselor Education and Supervision. His research interests include family dynamics, communication, and behavior disorders within families; the intersection of sexuality and Christianity, including sexual orientation, pornography, sex addiction, and hypoactive sexual desire; and the supervision of minority supervisees by majority supervisors.
Mr. Hinman counts it as one of his greatest personal and professional accomplishments to have been married for 24 years to "The Key Lady" at Andrews University and to have raised two sons who are now both undergraduate students in Adventist education.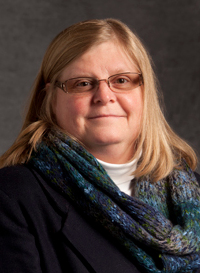 Dr. Luana Greulich is a new Associate Professor in the Department of Educational and Counseling Psychology, as well as being the Coordinator of the Special Education Program. Dr. Greulich has lived and held various education-related positions in Tennessee, Kentucky, and Florida, most recently working at Florida Center for Reading Research/Florida State University on a large research grant through the National Institute of Child Health and Development. Dr. Greulich also completed her PhD in Special Education at Florida State University.
Research interests of Dr. Greulich include reading, writing, response to intervention (RtI), and behavior, subjects about which she tries to present at conferences as often as she can. She belongs to several professional organizations, including the Pacific Coast Research Conference (PCRC), the Council for Exceptional Children (CEC), the Society for Scientific Studies in Reading (SSSR), and the International Dyslexia Association (IDA).
A native of Mishawaka, Indiana, Dr. Greulich married a Berrien Springs native who is a graduate of the seminary here at Andrews and is a pastor. They have three young adult children.