Conference
The 3rd annual leadership conference, "Servants & Friends: A Biblical Theology of Leadership" will be on July 26-28, 2014, in the Howard Performing Arts Center.
The conference is sponsored by the Office of the Graduate Dean, the Graduate Student Association, the Department of Leadership, and the Christian Leadership Center.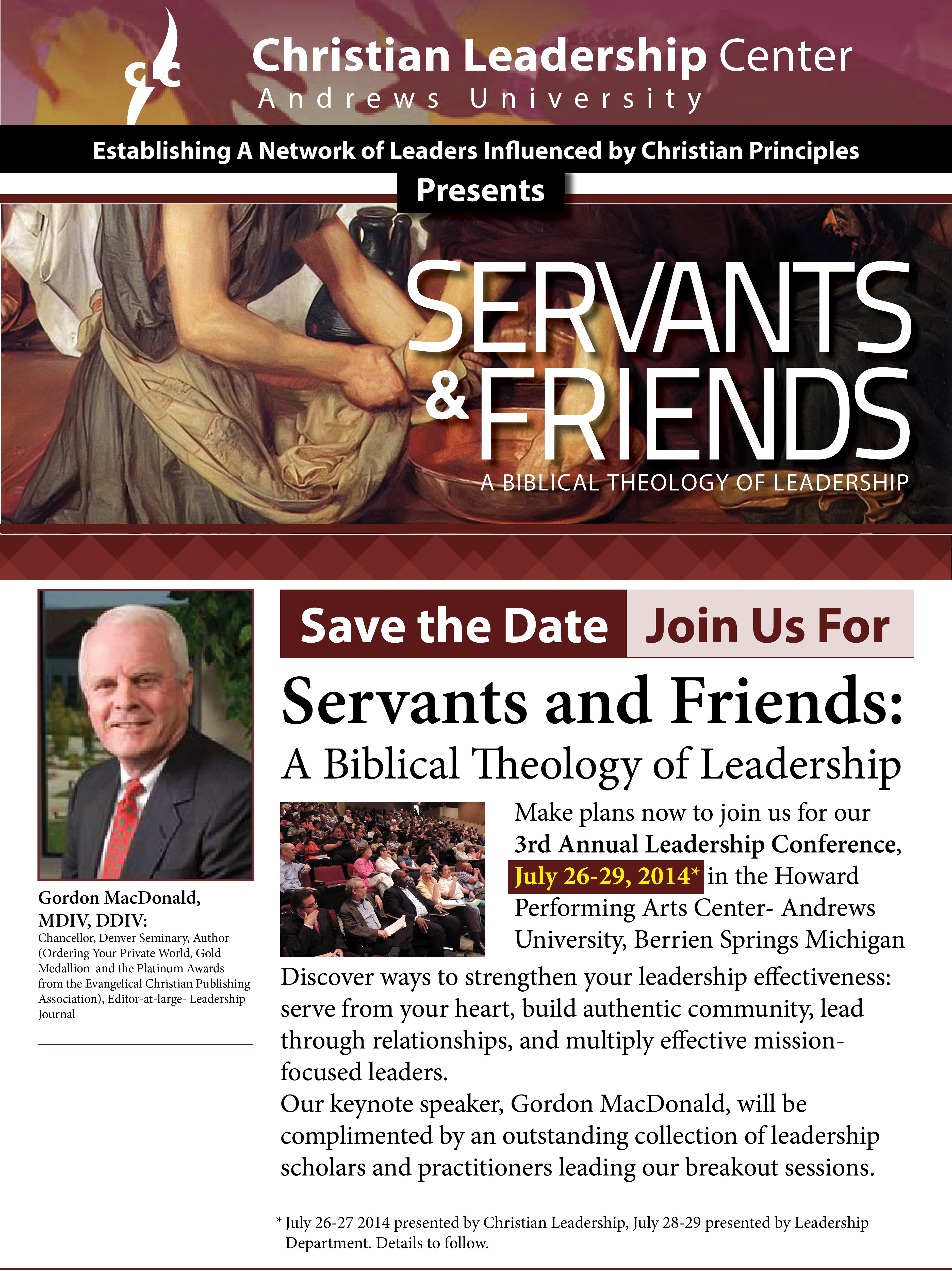 Registration details to follow.