14th Annual Andrews Autumn Conference
Andrews Autumn Conference in Pictures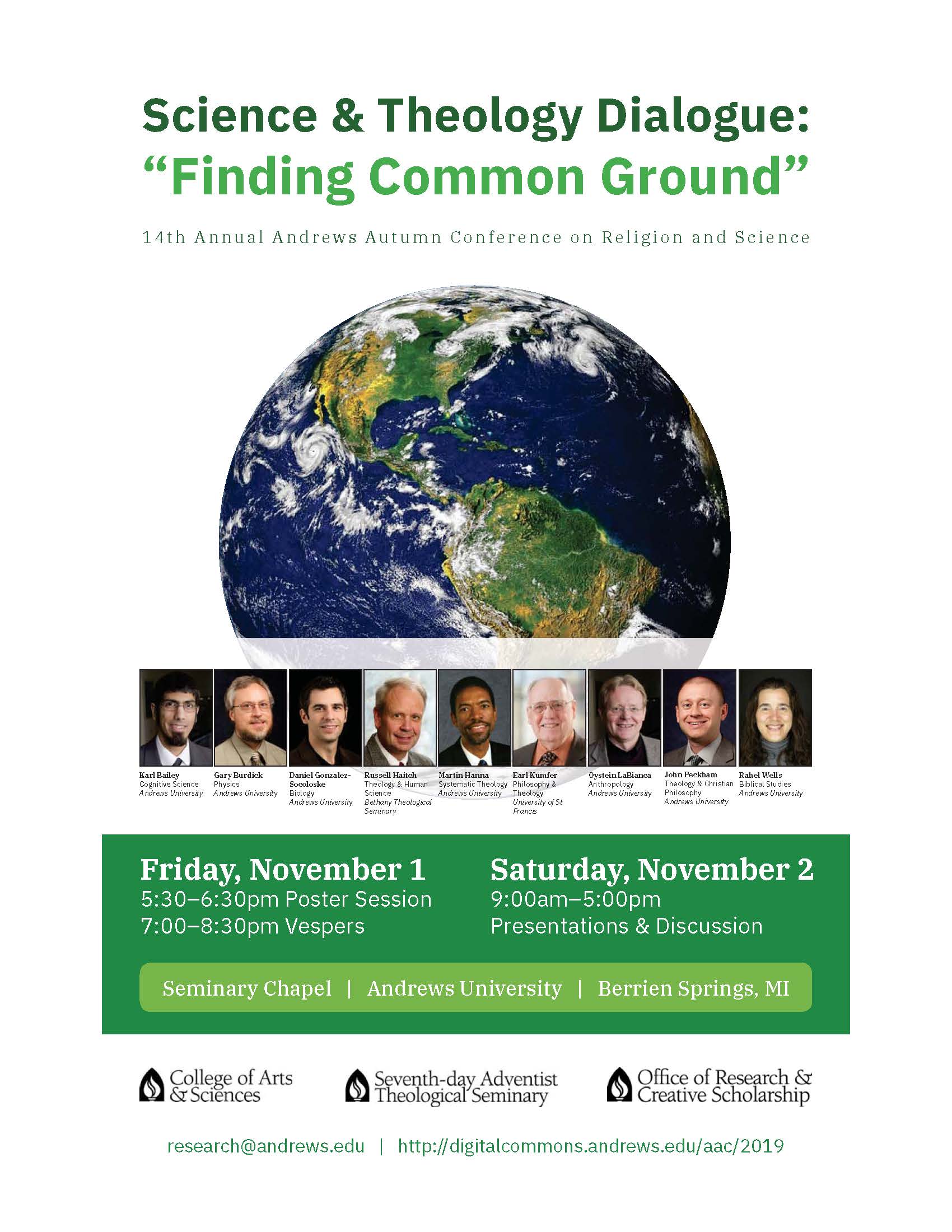 On November 1 – 2, 2019, Andrews University will be hosting its 14th Annual Andrews Autumn Conference on Religion and Science. This year's conference is titled "Finding Common Ground," and features theologians and scientists in dialogue.
No registration is required. Please visit us at http://digitalcommons.andrews.edu/aac/2019, or email us at research@andrews.edu for more information. All events will be held in the Seminary Chapel, on the campus of Andrews.
Tentative Schedule:
Friday, November 1, 2019
5:30 pm Student poster session and reception
7:00 pm Vespers and Theology-Science Dialogue presentations by Gary Burdick (physics) and Martin Hanna (theology).
Saturday, November 2, 2019
8:00 am Breakfast and registration.
9:00 am – 5:00 pm Presentations
Welcome and devotional by John Peckham (theology).
Theology-Science Dialogue:

Theology-Anthropology Dialogue presentations by Earl Kumfer (Philosophy, University of Saint Francis) and Oystein LaBianca (Anthropology)
Theology-Neuroscience Dialogue presentations by Russell Haitch (Theology, Bethany Theological Seminary) and Karl Bailey (Neuroscience)
Theology-Ecology Dialogue presentations by Rahel Wells (Old Testament) and Daniel Gonzalez-Socoloske (Ecology).
5:00 pm Supper and fellowship