Achieve the Impossible Through Intentional Living
Ever wondered what it would be like to breathe life into your best dreams?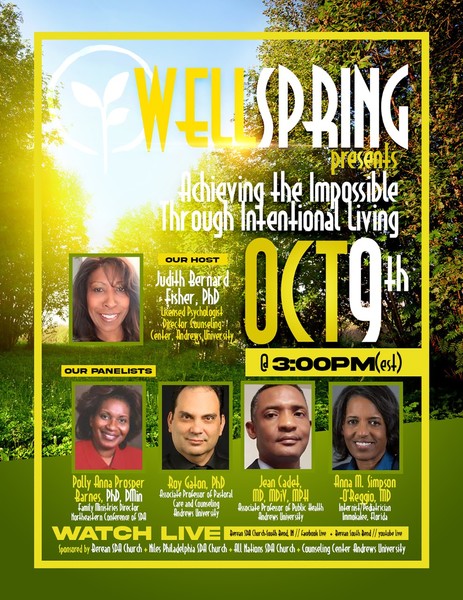 Watch Live: Saturday, Oct. 9, 2021, at 3 p.m. EDT.
Special Feature: Pollyanna Prosper-Barnes, PhD, DMin, and her new book "Speak Your World," a powerful guide on how to partner with the God of the universe to transform your life and your world. Our words have the power to create and transform our environment, our work, our relationships, our health and even ourselves. Discover how to bring to life Philippians 4:13, "I can do all things through Christ who strengthens me."
Prosper-Barnes is an educator, motivational speaker and Family Ministries director for the Northeastern Conference of Seventh-day Adventists.