Andrews University Wind Symphony Fall Concert
On Saturday, Oct. 23, at 8 p.m.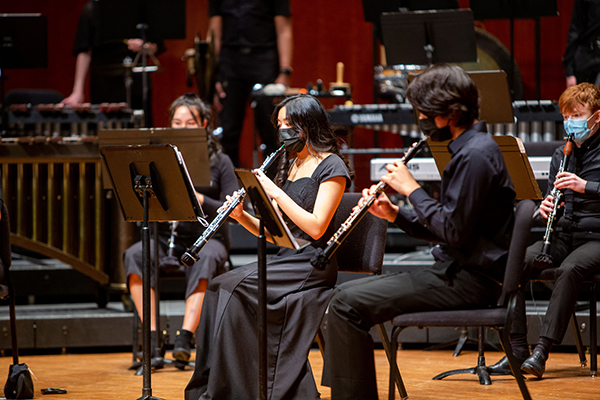 On Saturday, Oct. 23, at 8 p.m., the Andrews University Wind Symphony, under the direction of Byron Graves, will perform its fall concert, titled "Hands Across the Sea." The international theme of this program includes the titular march emphasizing the friendship of nations. Additionally, music from Russia, Scotland, Armenia, Norway, the Andean region of South America, Japan, Korea and even the planet Jupiter will be performed. You won't want to miss this concert as the Wind Symphony performs its first full concert of the 2021–2022 season.
First, the Wind Symphony will perform "Hands Across the Sea March," by John Philip Sousa. Next, they will play "Procession of the Nobles" by Nicholas Rimsky-Korsakov and "Fantasy on a Japanese Folk Song" by Samuel Hazo. Prior to the intermission, they will perform "The Bluebells of Scotland" by Leroy Anderson and "Armenian Dances, Part l" by Alfred Reed.
After the intermission, the Wind Symphony will play "Valdres Marsj" by Johannes Hanssen, "Volver a la Montana" by Shelley Hanson, "Variations on a Korean Folk Song" by John Barnes Chance and "Jupiter from The Planets" by Gustav Holst.
Audience members will be required to wear a mask. Seating capacity is no longer restricted, so please join us in-person to experience live music once again!
Tickets for this event can be purchased at howard.andrews.edu and are $7 for general seating and $5 for students and seniors. There is a two-ticket limit if purchasing with a student ID.
For additional information, contact the Howard box office at 269-471-3560. For a full season schedule of events at the Howard Performing Arts Center, visit howard.andrews.edu.